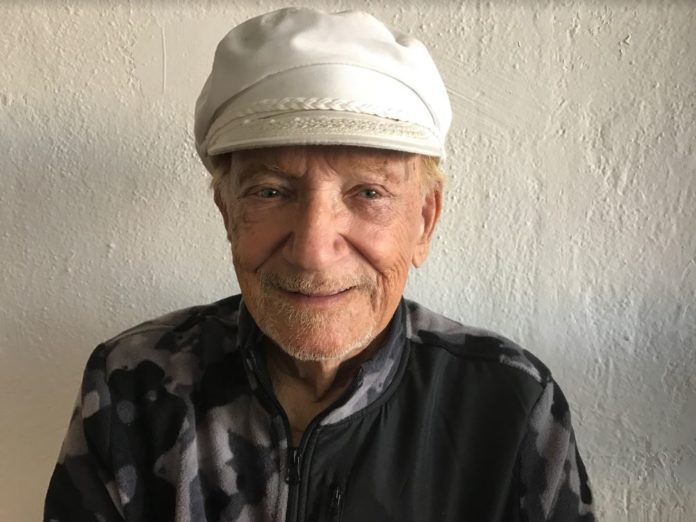 Veterans Corner
Rusty Strait | Senior Reporter
Cloverlane Foundation has long supported Veterans organizations in the San Jacinto valley as well as other non-profit organizations. Their latest venture is the acquisition of 2,500 pairs of shoes from Pierce Footwear which was created in a category called "Adaptative Performance." This footwear was designed and perfected by George Pierce, a World Champion Duathlete who was in a near-death accident in 2010. A car hit him from behind while he was training and he sustained severe neck and back injuries. Almost immediately, he vowed to compete again and after much therapy, mental toughness, and family support he was able to compete in the 2011 World Duathlon Championships once again.
Pierce was seeking a better way to get in and out of shoes faster to help recover and race for Team USA in competitions. Time was money and in the sport of duathlon, you change shoes twice from run to bike and bike to run. The inspiration came from needing to step directly into the shoe quickly and close it without having to tie laces. Thus, the idea of the now trademarked Speed Latch was born that replaced laces and allowed custom fitting in seconds with one hand. The shoe was more comfortable than laced shoes which used laces to clamp down on the top of the foot, causing foot circulation problems. Even though George Pierce and Gerry Chase of the Cloverlane Foundation have never met, they share a common goal of helping others. Pierce Footwear has transitioned from selling its revolutionary shoes to building a foundation with the purpose of donating their shoe to those in need. When Chase learned of these unique shoes, he was immediately interested as he strongly supports our veterans and those in need. As Chairman of Veterans Mobility Projects, Chase procured a small amount of these shoes in the past, and when he knew more were available, he reached out to Pierce. They were able to figure out the logistics to retrieve 2,500 pairs of shoes donated by the Pierce Family Foundation to Cloverlane Foundation recently. Cloverlane Foundation, in turn, is donating 2,000 pairs of shoes to non-profit organizations. It has been Chase's goal and dream to see the non-profit in our valley work together, and we are starting to realize it. Jim Lineberger from Valley Community Pantry and Ronnie Imel of Veterans Paying it forward recently made a trip up to Santa Ynez and brought home 500 pairs of donated shoes to our region. Many pairs of these shoes were donated to American Legion Post 53, Veterans Mobility Projects, and Solera Diamond Valley Veterans and Friends.
Pierce qualified for the 2023 USA team and will compete in the World Duathlon Championships in Ibizia, Spain this April. Veterans Mobility Projects is now a proud sponsor of George in his competition and his efforts to showcase a remarkable shoe for all.
The importance of this story is that one hand helps the other and down the line, our Valley and our Veterans have been received a gift that began with a crippling accident – showing that nothing is impossible if you believe. George believed, Gerry Chase believed and Cloverlane has produced. It is surely a time of giving and what better cause than our American Veterans. Just sayin'
rustystrait@gmail.com
---
• DISCLAIMER: The opinions, beliefs and viewpoints expressed by the various author's articles on this Opinion piece or elsewhere online or in the newspaper where we have articles with the header "COLUMN/EDITORIAL & OPINION" do not necessarily reflect the opinions, beliefs and viewpoints or official policies of the Publisher, Editor, Reporters or anybody else in the Staff of the Hemet and San Jacinto Chronicle Newspaper.
Find your latest news here at the Hemet & San Jacinto Chronicle