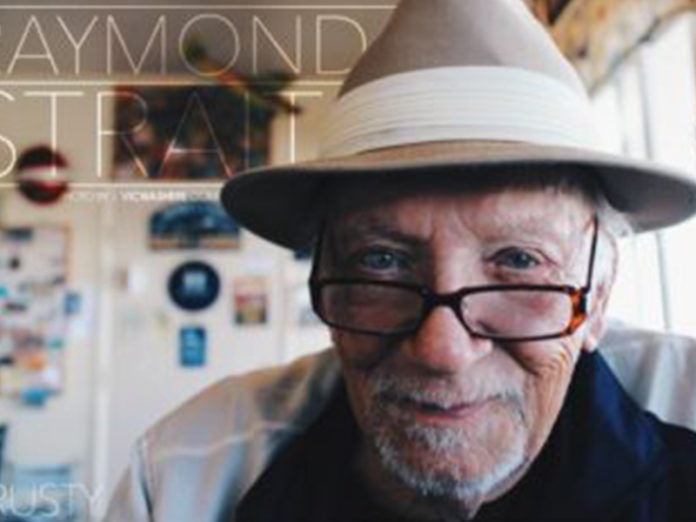 Rusty Strait | Senior Reporter
This week I had an opportunity to interview Hemet's new Council Member, Jackie Peterson, and it was a refreshing and eye-opening event.
Q. You have attended your first City Council Meeting, one that will go down in legend locally. How do you think this new position will change your life?
A. It is a big responsibility. I'll know I have to do my homework; I want to represent the people and get along with city employees also. Hemet needs a lot of improvement and I'm willing to listen to others' ideas from people who are well-known or lesser-known. I believe in people occupying the more menial jobs, Somebody who sits in an office doesn't always have the best answers or how we can make the best improvements and how we can make things better for our city.
Q. How will you react with other members of the Council?
A. I've previously worked with a couple of them prior to coming on the Council and the other two I have not. I truly hope we can all come together in harmony for the benefit and life of the community and to seek the best solutions to problems that do and may in the future beset us.
Q. What is your connection to the local American Legion Post 54?
A. I've been a member of the American for about one and a half years. I joined Post 53 after my husband passed; before that, I was very active in my community of Four Seasons; I helped Veterans Village at March Air Reserve Base, doing holiday collections for them. I co-chair that. I was doing things when a couple of years ago, I became involved with the Veterans' Mobility Project here in town. They have a strong tie with The American Legion. It is like everything I do with The American Legion and Veterans Mobility Project is entertained. I began to work with other non-profits here in town; I believe we should all have one common goal. I am told that we have more veterans in Hemet than any other town of its size in America. We have many veterans in Hemet that we help and who are willing to help others who are not even members of the Legion. Many people think we do much in town, but we really do.
Q. Explain your connection with Gerry Chase and his Cloverlane Foundation.
A. That came about through Veterans Village, actually. We were collecting things during the holiday season two years ago with Leonard Gleason who is a Board Member of the Community Pantry Group. There was this gentleman I knew as Mr. Chase with The Cloverlane Foundation and that he liked to help veterans especially. He gave us a donation for Veterans Village. Mr. Chase wrote a personal check for $250, which I used to buy ten $25 Walmart Gift Cards for the families at Veterans Village. Then I sat down and wrote him a personal handwritten note of thanks for his donation. He, in turn, called Leonard Gleason and asked, "Who is this Jackie Peterson?" This was during the height of the Pandemic. He is an older gentleman and doesn't travel a lot. He said, "I need to come down and talk with the guys at the Veterans Mobility Project." We ended up talking on the phone every once in a while. He finally made his way down here in the winter of 2020/2021. That was the first time I met Gerry Chase. He does so much for this Valley. He has a wonderful heart and is a remarkable man, a 91-year-old Korean War Veteran that can run circles around other people.
Q. You are one busy person yourself. What else do you do in your spare time? Just what do you do?
A. I like to travel. I have a timeshare that I shared with my husband which allows me to visit various areas of the country. My husband, as I am, are Navy Veterans which also gave us some travel experience. Yes, I am quite busy. I retired from the Navy in 2009 and I've since traveled to several foreign countries in addition to the places I visited while on active duty. I've taken advantage of every opportunity to see our own wonderful country; the national parks, mountains, lakes and historical monuments. You could say that I am a genuine nature lover. The great outdoors is so refreshing.
Q. Rusty: Let me ask you about some of the things that have been hammering at the Hemet City Council for years that still leave a lot of corrections. How do you feel about this new mentally ill facility that they plan to build on State and Menlo?
A. Jackie: It is in the works but not fully approved yet. We have a homeless problem which is also nationwide. This proposed facility is targeted for disturbed homeless people who have mental issues. They want to erect it in the heart of the city where we already have a lot of problems. These people can sign themselves in and they voluntarily leave.
Q. Rusty: Sort of come and go at will? A. Jackie: They claim they will have resources available that will help with any kind of addictions. Q. Rusty: Will it be staffed with medical personnel?
A. Jackie: The company that will operate the facility – I'm not sure but I understand it is Riverside Unified Health System. They also have a facility in Riverside that was shut down last week.
Q. Rusty: By whom?
A. Jackie: I haven't personally verified it, but I am told that it was shut down by the state and I have none of the details as yet.
Q. Rusty: Hemet has a really bad reputation as to their treatment of small business operations. They pretty much leave the big corporations alone because they can afford expensive attorneys to protect themselves. How can we improve those relations and bring new businesses into the city?
A. Jackie: First of all, we need to clean up the city. We have disgusting sights all up and down our streets. I just came down Devonshire from Four Seasons to this interview and I was fuming. On Devonshire and California Road, brand new since yesterday, was a full-sized sofa and two huge oversized chairs just dumped off at the side of the road and if I would have had time and the traffic wasn't backed up behind me I would have stopped and taken a picture of it. We just recently conducted a quarterly clean-up that CR&R assisted us with. We need people to start respecting their town. Clean it up and keep it looking respectful if we ever expect to attract anything except horseflies. The old buildings need attention and landscaping which is a city-wide responsibility. Everybody complains about what they want here but until we begin to present a city that looks like a welcoming committee rather than "welcome to the dump,' we are going to be left out of the mix when it comes to new business.
Q. Rusty: How do you feel about the Gibbel Building in the center of town with no roof and in total disarray, an eyesore if ever there was one?
A. Jackie: I've heard something about that issue but I don't know enough to comment right now. I need to do my research. I know there are a lot of infractions in town that are not being taken care of.
Q. Rusty: Could that not be called favoritism?
A. Jackie: Some, probably, but not all. If so, it shouldn't exist.
Jackie Peterson is a genuine breath of fresh air, like lilacs in the spring. She brings something to our City Council that has been lacking, not only recently but for years. She wants harmony on the Council without all the personal and petty feuds that have existed for what seems like forever. Our community should support her ideas by attending City Council Meetings and applauding her attempts to make us the city we ought to be. You go girl! Just sayin'
rustystrait@gmail.com
Find your latest news here at the Hemet & San Jacinto Chronicle