Reporting Deputy: Sergeant Kamal Kabbara
File# PE231180144, PE233130078
Details:
On Friday, April 28, 2023, deputies from the Riverside Sheriff's Perris Station responded to Frank Eaton Park, located within the May Ranch neighborhood in the city of Perris. They investigated an assault with a firearm involving three victims. Perris City Special Enforcement Team (SET) assumed the investigation. During the investigation, SET Deputies gathered information that led to a search warrant for a residence within the 1500 block of Ranch Street in the city of Perris.
On Thursday, November 9, 2023, Perris City SET and the Riverside Sheriff's Gang Task Force Region 6 served the search warrant. During the search warrant, deputies located two firearms, a hard plate body armor, a small amount of narcotics, and approximately $440,000 in United States currency.
The two suspects, identified as 40-year-old Donnessa Sampson and 47-year-old Deytwan Sampson, residents of Perris, were arrested and booked at Cois Byrd Detention Facility for child endangerment, possession of Ecstasy for sale along with additional felony drug and weapon charges.
This is an ongoing investigation. Anyone with information on this case is encouraged to call Deputy Soto at the Sheriff's Perris Station at 951–210–1000.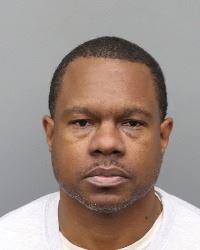 For media inquiries regarding this incident please contact the Media Information Bureau.
Find your latest news here at the Hemet & San Jacinto Chronicle