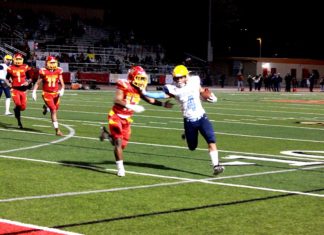 The first quarter seemed to foretell the story of this game: it was going to be a defensive battle, with both teams fighting for every inch of advantage they could get.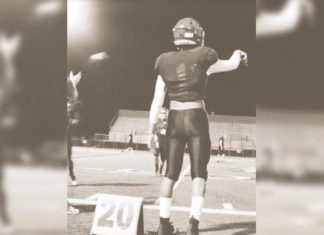 The Hemet Bulldogs welcomed a tough opponent this week at home. El Rancho came into the game ranked in the Top 300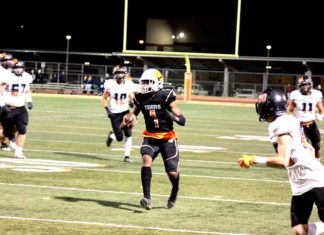 The first round of the CIF playoffs was eventful for our Mountain Pass League teams. Citrus Hill went up against a very tough opponent.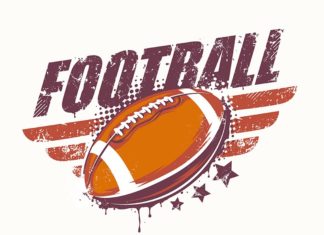 This is the second to final week before the regular season ends: everyone is gearing up for the playoffs. Unfortunately not everyone is going to get a chance to compete in the postseason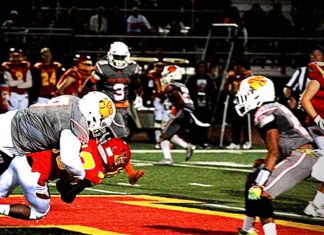 A tradition that has taken place in our two towns as long as anyone can remember. The Battle of the Bell, where Hemet High takes on San Jacinto High in a cross town rivalry game.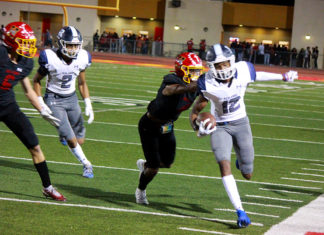 Hemet High hosted Redlands High last Friday night. Redlands received the ball and scored on their first drive with a rushing touchdown from Adam Valencia (Senior Running Back), after that initial touchdown, it was a defensive ball game.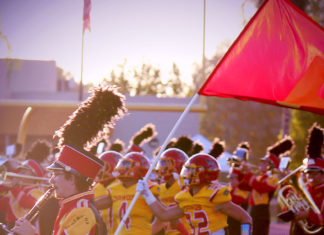 Friday night lights are upon us and the smell of the turf is as refreshing as a cold glass of ice tea on one of these hot days. Chaparral High School made the trip down to Hemet to take on the Bulldogs in their house on August 23rd.