(Team Quest Athletic Center)
Arguably the best gym to study Mixed Martial Arts in our valley is Team Quest. Team Quest has been a staple in our community for the last ten years: many people have walked in and out of the doors training to become Mixed Martial Artists or just live a healthier lifestyle. Team Quest is known for its family-friendly atmosphere. They enjoy teaching kids about mixed martial arts, jiu-jitsu, wrestling, and kickboxing. Their new location is located in downtown Hemet at 135 E Florida. Corey Grant was the owner of the previous of the Team Quest Athletic Center in Hemet and San Jacinto, he was a great owner who was devoted to the community. Corey Grant was notorious for taking kids under his wings and helping them improve in their day to day life. He had a unique way of relating to the kids and teaching them how to apply martial arts to real life.

One of Grant's main trainers and resident pro was Jared Vanderaa. Vanderaa is a professional MMA fighter who is a two time heavyweight champion for two organizations (EFC and Smash Global) Vanderaa is a goofy giant who loves to teach mixed martial arts, he is strict but fun and is a fountain of knowledge. Vanderaa has been training for over 10 years, is a wrestler by trade but is making huge strides in his jiu-jitsu and boxing. To add to his impressive resume, Vanderaa is now the owner of Team Quest Athletic Center in our valley. Vanderaa will be there full time and will be changing gym hours soon after the re-opening. They are currently hard at work, setting up their new gym location and plan to reopen soon although no hard date has been set.

Vanderaa is a native to the San Jacinto Valley, spending the majority of his life here. He has deep routes here and is looking to build something great for the kids to be a part of in this valley. His business & life partner Lauren Silva is the co-owner of the gym. It's unknown at this point in time what Silva's plans are for the gym, but it should be exciting to see what she great ideas she comes up with.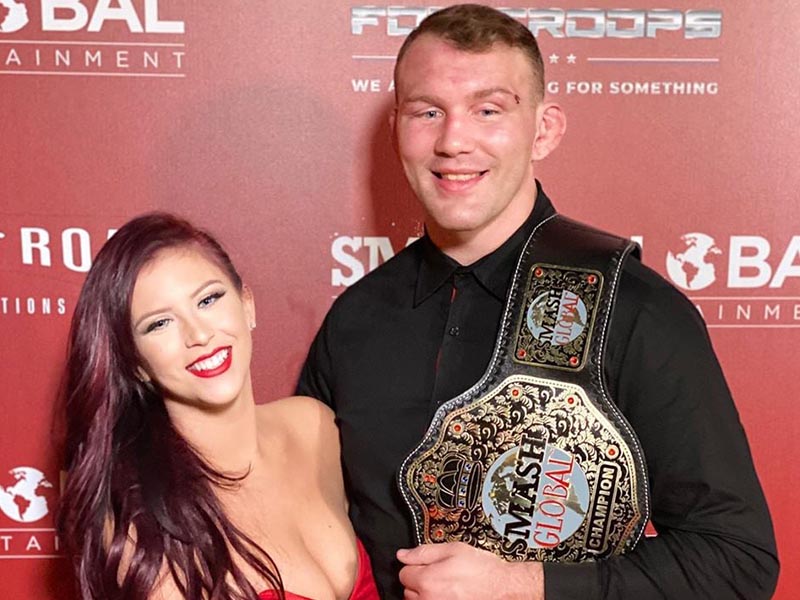 Vanderaa is set to continue his fighting career and should be ready to fight sometime soon. In the meantime, he has been training and helping UFC fighter Dominick Reyes prepare for his championship bout against Jon Jones. One of Vanderaa's main goals is to enhance the quality of pro's that train at Team Quest as well as keep the kids in the San Jacinto Valley coming through the doors. Congratulations Mr. Vanderaa and Ms. Silva on your business venture! We wish you many successful years.
Find your latest news here at the Hemet & San Jacinto Chronicle
Search: Team Quest Athletic Center