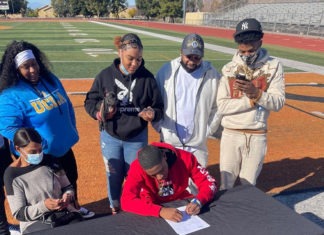 San Jacinto Unified School District has two high school seniors headed to college next fall to play football or softball. These students attend San Jacinto High School, where Kajiya Hollawayne signed his "National Letter of Intent" on Wednesday, December 16, 2020, and Lea Iribe signed her "National Letter of Intent" back on November 11, 2020, in front of immediate families and the camera.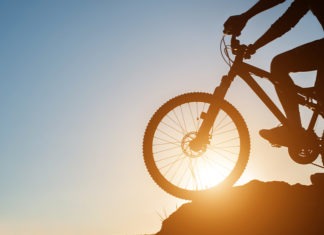 As I do not wish to hazard the automobile traffic between my garage in San Jacinto and the route up to Simpson Park, I load my bike in the Tundra and take Columbia St. almost until it ends at Stetson Ave. I take out the bike, cross Stetson and continue until I hit Crest, one of the lovelier streets in Hemet.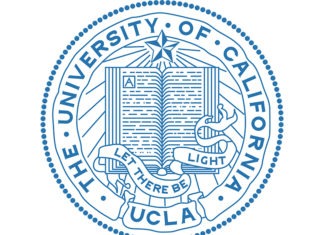 UCLA will be outfitted by Nike beginning next year under a six-year deal announced Tuesday. The Bruins football and men's and women's basketball teams will be outfitted under the Jordan Brand. UCLA will be the first Pac-12 school to wear the "Jumpman" logo on its uniforms and will join Michigan, Florida, Oklahoma and North Carolina as programs under the Jordan Brand for football and both basketball teams.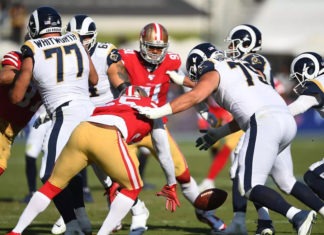 The San Francisco 49ers will relocate to Arizona for the next three weeks after new coronavirus regulations put in place by officials in Northern California forced the team to find a temporary new home. The 49ers (5-6) announced they will host the Buffalo Bills next Monday night and Washington on Dec. 13 at State Farm Stadium, home of the Arizona Cardinals, because they won't be able to practice or play games at home in Santa Clara County for three weeks.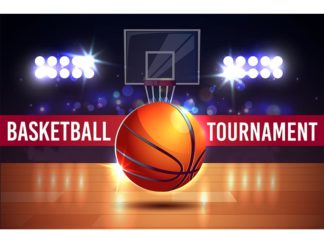 Jock Perry scored 21 points, Arinze Chidom had eight points and 12 rebounds and UC Riverside beat Washington 57-42 on Tuesday for coach Mike Magpayo's first victory with the Highlanders.
Julie and Lance Smith walked through the mostly empty concourse of Globe Life Field. Tampa Bay infielder Joey Wendle is married to one of their cousins, and they weren't going to miss his World Series debut. "It's so weird," said Julie Smith, 38, from Gadsden, Alabama.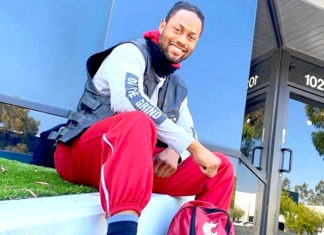 FORMER WASHINGTON STATE wide receiver Daniel Lilienthal, who walked on at WSU out of junior college, ran great post routes and ultimately earned a scholarship, died early Sunday morning in a motorcycle accident. He was 29.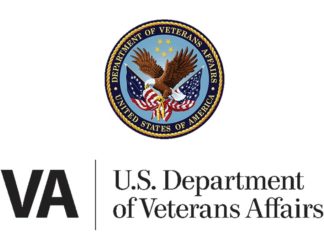 The U.S. Department of Veterans Affairs (VA) announced today it will award nearly $15 million to 119 national, regional and community programs, headquartered in 37 states, the District of Columbia and Puerto Rico.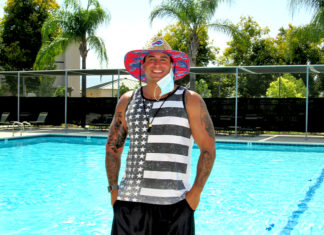 Not long after the Soboba Sports Complex swimming pool was reopened with extensive safety protocols in place, Daniel Mazza was tapped to teach water aerobics classes. He is a fitness specialist with Riverside-San Bernardino County Indian Health Inc. and has taught group exercise classes and served as a personal trainer at the Soboba Sports Complex.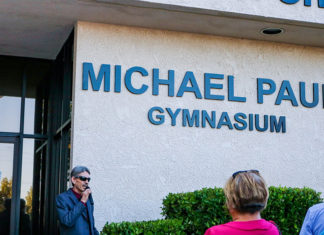 Valley-Wide Recreation and Park District is devastated to report that longtime employee Michael Paul died Thursday morning, July 9, after a long battle with cancer.