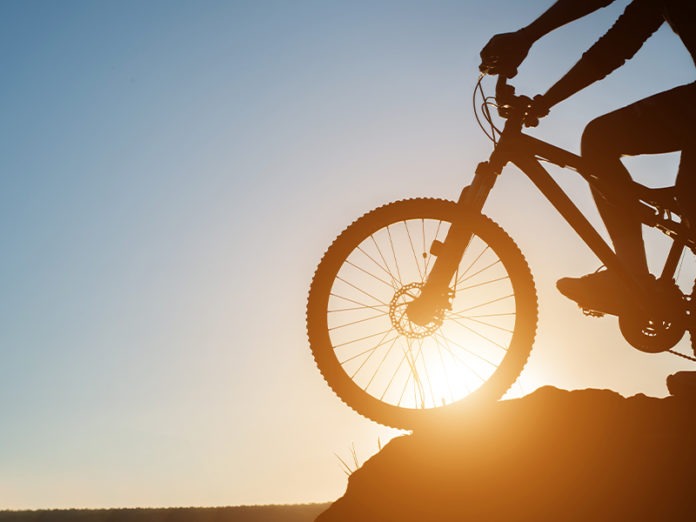 Bicycling in the Valley: Part IV
As I do not wish to hazard the automobile traffic between my garage in San Jacinto and the route up to Simpson Park, I load my bike in the Tundra and take Columbia St. almost until it ends at Stetson Ave. I take out the bike, cross Stetson and continue until I hit Crest, one of the lovelier streets in Hemet. It includes one of the largest live oaks in the valley in someone's front yard. Woodpeckers jostle above with scrub jays and hawks.
Upon turning right at the sign (Simpson Park and arrow pointing), I speed down briefly. Then, housing tracts disappear, individual architecture is noticeable, roads are actually well paved. This first rise requires standing and pedaling above and past some beautiful houses for about seven minutes. There is now a three-minute happy time of level road, and I pedal in eighth gear. Just before Vista del Valle turns to the left, a cross stands, marking Brian's passing. Brian lived forty-five years (from 1-22-75 to May 25, 2020, says the marker) and a little bicycle is set there to commemorate his life, also a sign "We Love You; We Miss You", and now a large photograph. I don't know the story otherwise. Offhand, I'd say that he died there on his bicycle.
If you are in any kind of shape to appreciate the lovely surroundings, despite the torture that you endured to get there, notice flocks of California quail; notice the foliage: cape blue plumbago, lantana, and bougainvillea. After this it is time to stand and pedal for about five minutes, before a brief, fairly level ride. Now the worst part: stand and pedal for about five minutes after I am already tired. Did I mention not to do this when the temperature is above eighty degrees? Although I have done this ride for about twenty-six years, even I had to get off once and walk the bike the last few feet (I think it was when I was out of shape and weighed perhaps twenty-five pounds more than I do now). I count twenty-two minutes from the beginning of the ascent to the top.
At the top about eight to ten cars usually are parked. From what I have seen their owners are either walking or mountain biking above the gate. The gate to Simpson Park is locked, perhaps rightly so, due to fire hazard. Beyond each house on my left and right is nothing but dry sage brush and weeds, which would go up quite quickly should anyone behave carelessly. I have pedaled beyond the gate in the past and it is a worthy challenge, including a hill that required my 'tacking' (for lack of a better term, I employ the nautical skill of moving left and right, rather than straight forward in order to make progress). In total, as I recall, it is another fifteen minutes from the gate to Simpson Park and the end of the road. Total from bottom to top is around thirty-five minutes of mostly climbing.
More enjoyable, of course, is sailing down! Sailing down from the gate takes about four minutes—depending, of course, on your daring-do! Today a car ahead of me on the 10-mph section was so slow that I began tailgating. Eventually, a man's arm emerged from the driver's window and waved me forward. I passed up the car and kept ahead until the last downhill part, when he showed me what a black Porsche SUV can do, should it choose to. I didn't even know that Porsche's came in SUV models! A large hawk alights on a telephone pole, as I cruise back to my truck. Probably NOT a red tail.
-Peter Putnam
Find your latest news here at the Hemet & San Jacinto Chronicle