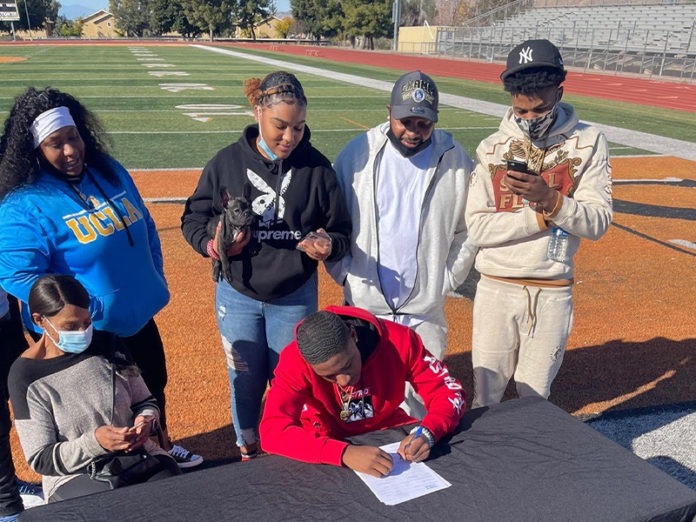 San Jacinto Unified School District has two high school seniors headed to college next fall to play football or softball. These students attend San Jacinto High School, where Kajiya Hollawayne signed his "National Letter of Intent" on Wednesday, December 16, 2020, and Lea Iribe signed her "National Letter of Intent" back on November 11, 2020, in front of immediate families and the camera.
"It's always the hope and desire of the Athletic Department here at SJHS to not only see our students further their education after graduation, but to also further their athletic careers as well," said Amanda Galliano, SJHS's Athletic Director. "It is with a tremendous amount of pride that we get to do just that for these athletes in our football and softball programs," she noted.
Kajiya Hollawayne signed his intent letter for UCLA, located in Los Angeles, California for football. Lea Iribe made her commitment to Embry-Riddle Aeronautical University, located in Prescott, Arizona for softball.
Principal Courtney Hall shared her pride in the athletes, noting they are all role models on campus. "Thank you to our coaches for their time and guidance, and a special thank you to parents for supporting these students who have spent so much time in the sport their child loves," said Hall.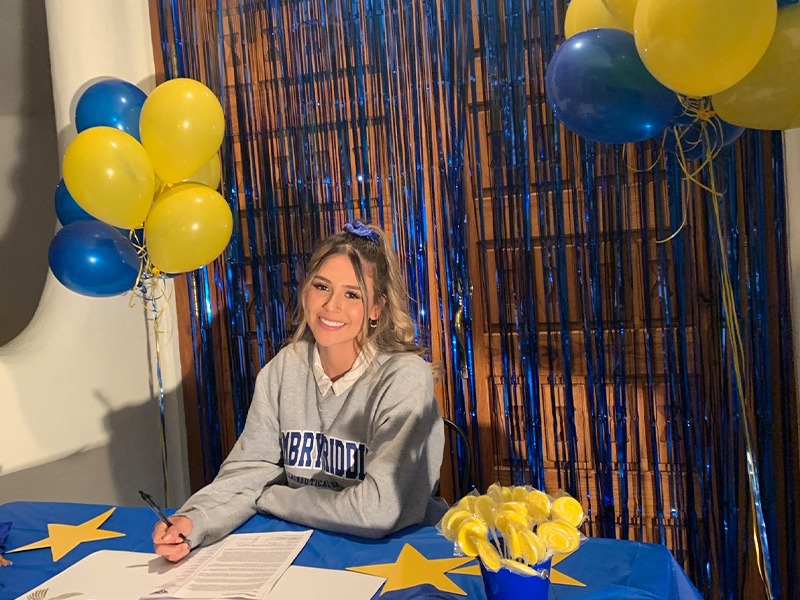 When Athletic Director Galliano asked the students to share their future plans and who'd they like to thank, both seniors were all smiles and quick to answer. "I'm going to major in Kinesiology," said Kajiya Hollawayne "I like to thank my mom, dad, brothers, sisters as well as my coaches, and I'm happy that football gave me an opportunity for college," he continued.
"I plan to study Forensic Biology," explained Lea Iribe. "I like to thank my parents, travel ball team and coaches, and I'm truly grateful that softball has given me an opportunity to attend such an amazing college," she continued.
-Dawn Lawrence • SJUDS Coordinator
Find your latest news here at the Hemet & San Jacinto Chronicle