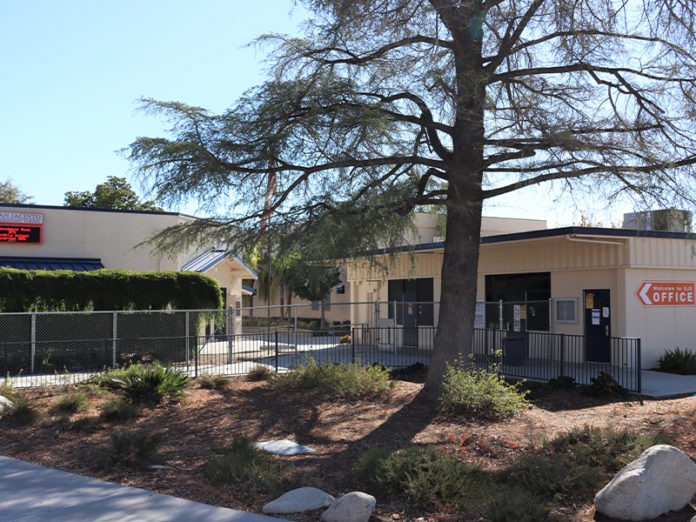 San Jacinto Unified School District's Board of Trustees took action at their regular meeting on Tuesday, December 15, 2020, to acknowledge accreditation by the International Baccalaureate Organization of San Jacinto Elementary School as an IB World School for the Primary Years Programme (PYP). As an IB World School offering the PYP, San Jacinto Elementary will be part of a global community of schools, and more specifically one of 597 schools in the U.S. and one of only two schools in Riverside County.
"This is such an honor to announce San Jacinto Elementary's acceptance into the IB schools community," shared Superintendent Dr. David Pyle with the Board. "It was made possible by continuous hard work since 2017, well before my arrival at SJUSD, and I couldn't be more proud of our team for seeing this work to fruition," he continued.
The PYP is a student-centered approach to education for children aged 4-12. Students learn within a real-world, inquiry-based curriculum that fosters their individuality, creativity and independence. The Primary Years Programme was established by the IB educational foundation in 1997 and is taught in 109 countries.
"Offering the Primary Years Programme to our students is an opportunity for us to change the course of their lives," said Principal Michelle Clines. "Our teachers are developing students that can think critically about concepts and issues, be compassionate about the world around them and be creative problem solvers — this will change their lives and our community," Clines continued.
The staff at SJE are very proud of their accomplishment to achieve the authorization standards over the past three years. "It's a lot of work and teacher and staff commitment, and not everyone wants to take it on," said Christy Pene', former SJE teacher who recently was promoted to Assistant Principal at SJUSD's Megan Cope Elementary. "The staff at SJE are rock stars and I know they are going to continue what we started together to help students become more curious, well-rounded learners," exclaimed Pene'.
San Jacinto Elementary will host a school-wide celebration commemorating their official IB PYP authorization in the Fall of 2021. For more information about the IB World School programs, go to https://www.ibo.org.
-Dawn Lawrence • SJUSD
Find your latest news here at the Hemet & San Jacinto Chronicle