(The Carpenters' Tribute)
Sally Olson and Ned Mills bring their Las Vegas Tribute to The Carpenters
On Saturday January 18th, Sally Olson and Ned Mills bring their Las Vegas Tribute to The Carpenters to the Historic Hemet Theatre. The show is a recreation of the 1976 UK tour, celebrating the music and legacy of the and vintage costumes.
The Carpenters were an American vocal and instrumental duo that topped the music charts in the 70's and 80's. They recorded 10 albums, along with numerous singles and several television specials. They have sold more than 90 million records worldwide, making them one of the best selling music artists of all time.
Top hits from The Carpenters include "Top of the World," "We've Only Just Begun," "Rainy Days and Mondays," "Close to You," "Goodbye to Love," "Yesterday Once More," "Only Yesterday," and "I Won't Last a Day Without You."
Meanwhile, last weekend the valley's Elton John fans packed HHT for an over-the-top Tribute by Kenny Metcalf. The crowd filled the dance floor, mesmerized by the look-like and sound-like Metcalf. It was the first Tribute Mania concert of the year and the first sellout show as well.
From the soft melody of "Candle in the Wind" to the rockin' beat of "Crocodile Rock" and "Pinball Wizard," the crowd sang along, clapping and cheering with every hit. For "The Bitch is Back," Kenny joined the crowd on the dance floor, with the spotlights following him through the fans. It was a great start to a season and may be just the first in a series of sold out shows for the HHT Foundation.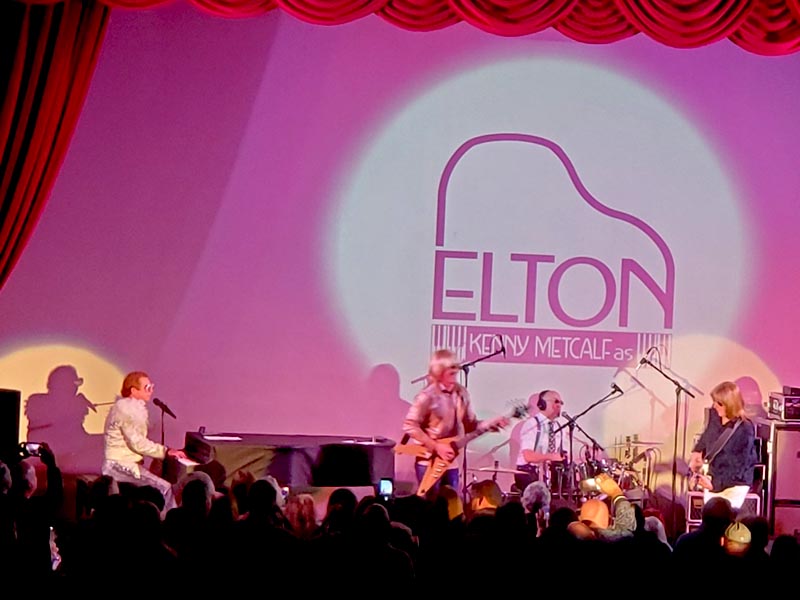 Coming up later in Season One will be tributes to Tina Turner by Debby Holiday (February 1), Marvin Gaye by Jackie's Boy (February 22), The Bee Gees by Bee Gees Gold (March 7), Tom Petty by Petty and the Heartshakers (March 21), Metallica by Masters of Puppets (April 4) and Abba by Abba Fab (April 18).
Show tickets $22 presale / $25 day of show. Showtime is 7:00 pm, with doors open at 6:15 pm. Information on all theatre events is available at www.HistoricHemetTheatre.com or by calling the Ticket Office, (951) 658-5950.
Find your latest news here at the Hemet & San Jacinto Chronicle
Search: The Carpenters' Tribute