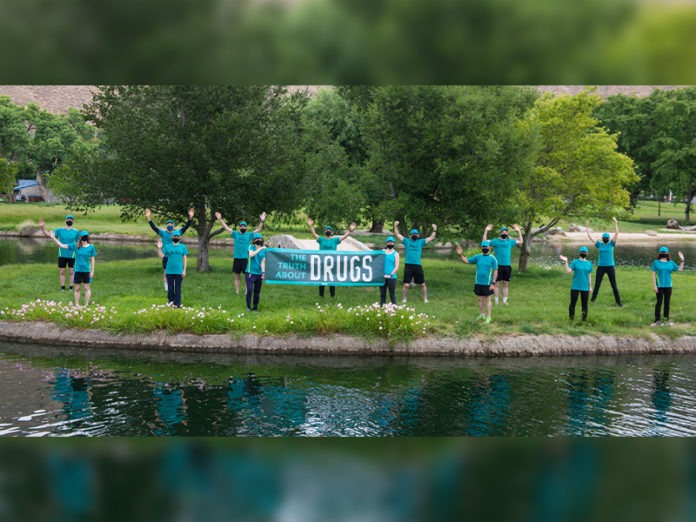 Golden Era Productions Truth About Drugs Running Team raced in the San Jacinto Virtual Fun Run 5K to raise awareness about fentanyl, a dangerous drug that took the lives of 227 Riverside County residents in 2020.
Fentanyl is 50 times more potent than heroin and 100 times more powerful than morphine. Drug dealers spike other pharmaceutical drugs and opioids such as oxycodone and heroin with fentanyl and create fake oxycodone or heroin that is really fentanyl. They sell these drugs to unsuspecting users.
Illicit fentanyl is manufactured in China and is distributed through internet sites such as Snap Chat. It also makes its way into the country through the drug pipeline from Mexico. Young people are duped through social media platforms to buy what they think is a pharmaceutical grade pill and it's not. It is fentanyl and then they die.
EFFECTS OF FENTANYL:
• Drowsiness
• Nausea
• Confusion
• Feeling sedated
• Euphoria
• Problems breathing
• Unconsciousness Developed in 1959, fentanyl is used medically for pain management of advanced cancer cases and for those in chronic pain which other opioids no longer provide relief. According to the Centers for Disease Control, illicitly manufactured fentanyl is a significant factor in the dramatic spike in drug overdose deaths of the last several years.
Golden Era Productions Truth About Drugs Running Team urges community partners to help save lives by increasing awareness of fentanyl and helping young people make informed decisions to live drug-free lives.
The Truth About Drugs is the largest and most comprehensive international nongovernmental drug education and prevention program. Produced by the Foundation for a Drug-Free World, its videos, booklets and teaching aids and free online courses are available in 20 languages.
Educators praise these hard-hitting materials for making an impact on young people, inviting them to make their own decisions on this very important subject.
For more information on fentanyl, visit https://drugfreeworld.org/newsletter/issue13/the-truth-about-fentanyl.html.
The annual San Jacinto Fun Run supports the San Jacinto Education Foundation. It began in 2012 and since the pandemic, the race has been held virtually. Winners have been announced on the San Jacinto Fun Run website. All funds raised by this race support San Jacinto students.
Golden Era Productions and its state-of-the-art film and audio facilities produce audiovisual informational and training materials to use within Scientology Churches as well as films and public service announcements centered on Church-sponsored social betterment activities and humanitarian initiatives.
Golden Era Productions • Contributed
Find your latest news here at the Hemet & San Jacinto Chronicle