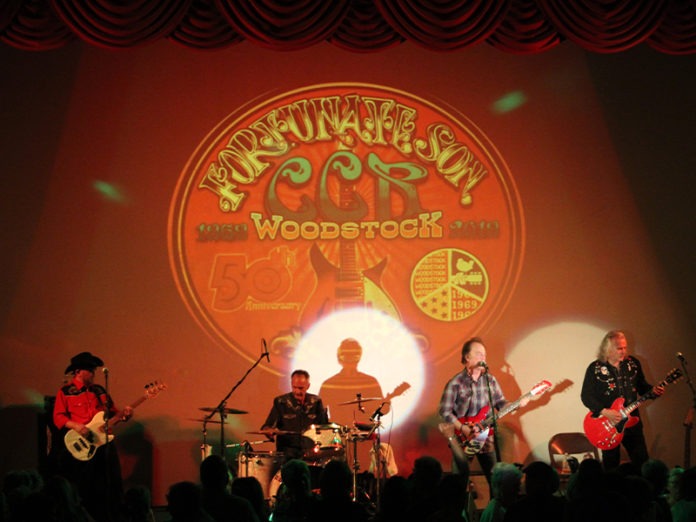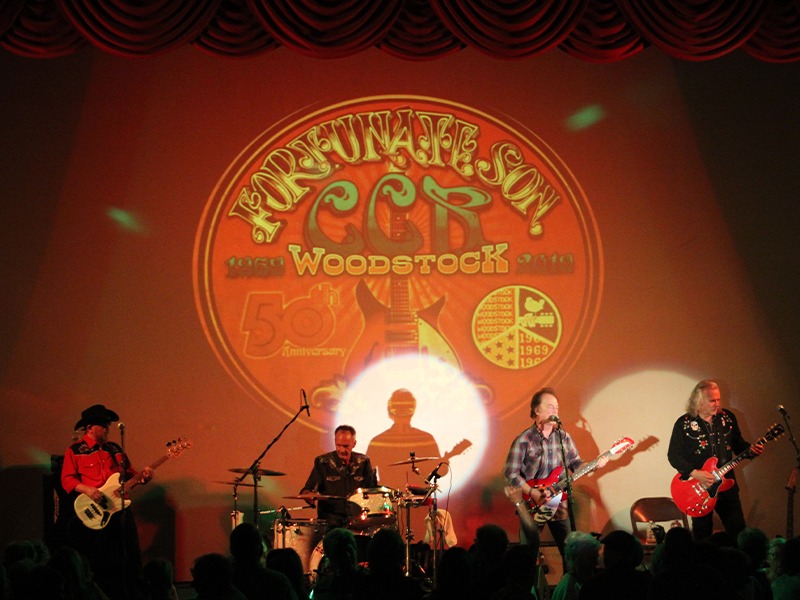 On Saturday July 10th, Brad Ford and his band, Fortunate Son, came to Hemet to create a party and received an overwhelming reception from fans ready to join in the fun.
Before the show began, CEO Susan Carrier announced that one of the theatre's four A/C units has been pronounced dead. The units are over 50 years old and are scheduled to be replaced during the ongoing renovations, as funding permits.
Carrier also announced that the theatre has receive a $100k grant from the Federal Government as part of the $16B Shuttered Venue Operator Grant Program. But that is less than half the cost of the new rooftop A/C units. Already, HHT fans are jumping in to help, with several donations of $500 and $1000.
Meanwhile, fans of John Fogerty and Creedence Clearwater Revival were not deterred by the warmer than usual auditorium. At times, the dance floor almost looked like a mosh pit. And the sing-along lines in each song were some of the loudest HHT has ever seen.
If you missed the show, you still have time to catch Brad and the boys at the Celebration of Life for Bryan Carrier on Sunday July 18th. Memorial Service will begin at 2pm, followed by a concert featuring tribute bands playing the music of James Taylor & Carol King (Taylor Made Tapestry), Bread (Pure Bread), CCR (Fortunate Son), Crosby Stills Nash & Young (Deja vu), and The Eagles (The Long Run). Call the Box Office for information.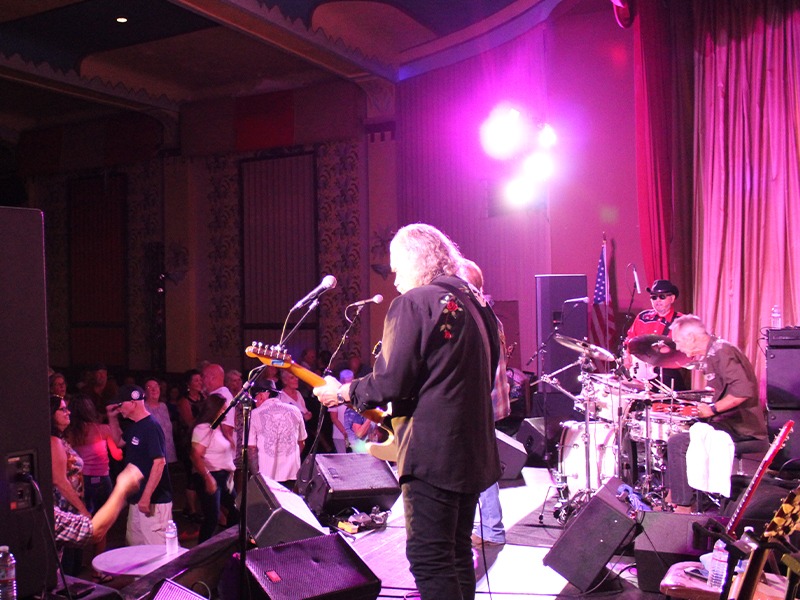 The remaining shows in the 2021 Tribute Mania Concert Season are Tribute to Abba, with Abba Fab (Jul 24), Tribute to Santana, with Smooth Sounds of Santana (Aug 7), Tribute to Tina Turner, featuring Debby Holiday (Aug 14), Tribute to Neil Diamond, with Hot August Night (Aug 21), Tribute to Led Zeppelin, with Led Zepagain (Sept 4), Tribute to Bob Seger, with Turn the Page (Sept 18), Tribute to Foreigner. featuring 4NR (Oct 2), Tribute to The Beatles, with Hard Day's Night (Oct 16), and Tribute to Fleetwood Mac with Mirage (Oct 23).
Tickets for Tribute Mania are $25, general admission. Showtime is 7:00 pm, with doors open at 6:15 pm.
Information on all theatre events is available at www.HistoricHemetTheatre.com or by calling the ticket office, (951) 658-5950. You can subscribe to the HHT email blast by enrolling on the website.
Event tickets are available at the theatre box office (Monday thru Friday 11 am to 5pm) or online at www.PurplePass.com. Tickets are also available at the Downtown Deli, 113 N Harvard St and the Harvard Street Music Exchange, 134 S Harvard St.
Emily Rand | Contributed
Find your latest news here at the Hemet & San Jacinto Chronicle