Reporting Deputy: Sergeant Deirdre Vickers
File # MB232040001
Details:
On July 23, 2023, a city of Hemet police officer arrested a subject wanted for a felony warrant in the city of Hemet. Force was used during the arrest, and the subject was transported to a local hospital with significant injuries. Due to the circumstances involving the use of force, the Riverside County Force Investigations Detail, led by the Riverside Sheriff's Office was contacted and assumed the investigation.
The circumstances of the use of force were presented to the Riverside County District Attorney's Office. On August 17, 2023, the District Attorney's Office filed charges against Hemet Police Officer Jacob Hobson for assault with force likely to cause great bodily injury and assault by a peace officer under the color of authority.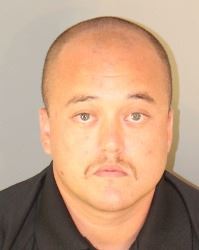 Hobson surrendered himself to the Riverside County Sheriff's Office on August 18, 2023, and was booked into the Robert Presley Detention Center. His bail was set at $65,000.
This is an active and ongoing investigation, and no further information will be released at this time. Anyone with information regarding this incident may contact Riverside County Sheriff's Master Investigator J. Bishop or Senior District Attorney Investigator E. Crosson at 951 955-2777.
For media inquiries regarding this incident please contact the Media Information Bureau.
Find your latest news here at the Hemet & San Jacinto Chronicle