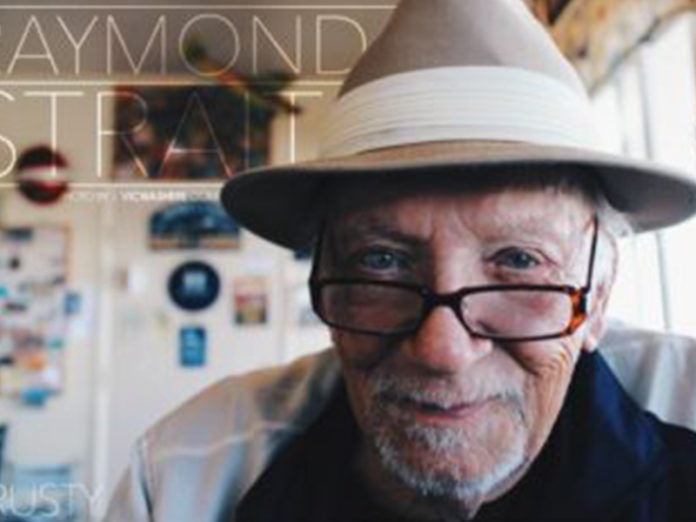 Rusty Strait | Hemet
In 1922 when the United States was still shaking loose the shackles of World War I, the country was pretty much still a victim of the late 1800s growing pains. Perhaps you would never have guessed the following and without a doubt no one would have ever passed this information along.
Today people live into their nineties and beyond. In 1922 a man's life expectancy was 47 years. Can you imagine anyone today considering natural death at that age? Many are barely beyond pimples and acne.
Automobiles averaged 14 miles per gallon and gas was only available at drug stores. The speed limit on our meager highways was 10 miles per hour. Only 14 percent of homes had a regular bathtub. A mere 8 percent of urban homes had a telephone (phones were practically non-existent in rural areas), which would give today's teenagers a mass nervous breakdown. The United States was a decade-plus away from having the tallest building in the world. That honor belonged to Paris, France with its Eiffel Tower.
Ordinary workers averaged 22 cents per hour, earning between $200 and $400 per year; a top-rated CPA took in maybe $2,000 per year; A dentist, $2,500 a year; A veterinarian between $1,500 and $4,000 (depending on the locality in which he practiced) and, mechanical engineers were worth $5,000 in a good year. Dig this – Professional Baseball Players were lucky to earn $3500 a year. They probably have made the largest leap in salary since then as anyone, including movie stars.
How about grocery stores:
Sugar Four cents a pound
Eggs Fourteen cents a dozen
Coffee Fifteen cents a pound.
Pot Roast Twelve cents a pound
Bread Ten Cents a loaf
Women washed their hair once a month, using Borax and egg yolks for shampoo (ugh).
Crossword puzzles, canned beer, and iced tea were yet-to-be an invention. We had no such holiday as Mother's or Father's Day. Two out of every ten adults could neither read nor write and only 6 percent of all Americans graduated from high school.
Few births took place in hospitals. Ninety-five percent were delivered by doctors or midwives in the home. Plus, 95 percent of all doctors WERE NOT COLLEGE EDUCATED! They attended flaky medical schools that were condemned in the newspapers and declared by the government to be "sub-standard."
Marijuana, heroin and morphine were sold over the counter at local drug stores. Pharmacists advertising heroin said it "clears the complexion, gives buoyancy to the mind, regulates the stomach, bowels and is a perfect guardian of health! (How does that grab you)?
The leading causes of death were: influenza, pneumonia, tuberculosis, diarrhea and enteritis, heart disease and stroke.
With the exception of tuberculosis and diarrhea, the others still rank high as causes of death.
Our good neighbors to the north (Canada) passed laws forbidding poor people from the United States entry into their snow-white country for any reason – something we've become an expert at.
Our flag hung proudly with only 45 stars. The population of America's Sin City, Las Vegas, was less than a dot on a map with a population of 30. There were only 230 murders in the entire United States, from the Atlantic to Pacific Oceans.
Ain't we got fun???? Just sayin'
rustystrait@alice-petersen
---
• DISCLAIMER: The opinions, beliefs and viewpoints expressed by the various author's articles on this Opinion piece or elsewhere online or in the newspaper where we have articles with the header "COLUMN/EDITORIAL & OPINION" do not necessarily reflect the opinions, beliefs and viewpoints or official policies of the Publisher, Editor, Reporters or anybody else in the Staff of the Hemet and San Jacinto Chronicle Newspaper.
Find your latest news here at the Hemet & San Jacinto Chronicle