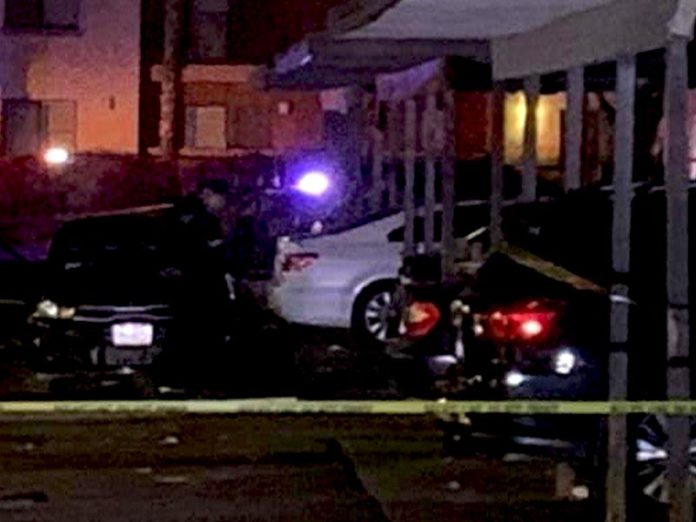 (2 assailants, 1 death)
Two men attack murder victim in his car
On Monday, January 13 at 8:40pm, Hemet Police responded to the 1100 block of W. Oakland (at the corner of Oakland and Hamilton) to a report of a "man down." Though CPR was performed, the victim, unidentified at this time, succumbed to his injuries, having been shot in his car. The fatal shooting involved multiple gunshots delivered by two men at the Crestwood Apartments.
The two subjects fled on foot and were picked up by a vehicle which fled the scene. Given this, it seems as though this was a contract killing or set-up murder.

The Hemet Police Department is seeking public assistance in this active investigation. Anyone with any information regarding this incident is encouraged to contact Detective Sergeant Gabriel Gomez at (951) 765-2396. Tipsters can also provide information through the Hemet PD smartphone App available for free via the App Store for iOS devices and Google Play for Android. Anonymous tips are always accepted.

This exclusive photo was supplied by Eddie George of Hemet Eye News and shows a car ravaged by gunshots. The Hemet San Jacinto Chronicle wishes to thank Hemet Eye News without whose help this article would have been impossible.
Several calls to Sergeant Gomez by our editorial staff went unreturned at the time of publication
Find your latest news here at the Hemet & San Jacinto Chronicle
Search: 2 assailants, 1 death