Police arrested a man they say shot and killed a 24-year-old Riverside woman during a suspected robbery earlier this week at a San Bernardino home, authorities said.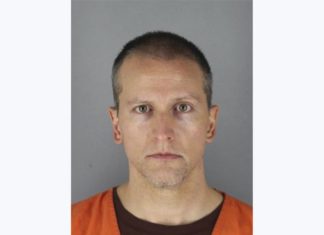 The former Minneapolis police officer charged with murder in the death of George Floyd posted bail Wednesday and was released from prison, leading Minnesota's governor to activate the National Guard to help keep the peace in the event of protests.
On September 21, 2020, at 1:00 p.m., the third suspect in this investigation, Joseph Goldsmith, turned himself in at the Moreno Valley Sheriff Station. Goldsmith was arrested for his outstanding warrant for Murder, and booked at the Robert Presley Detention Center.
Two men have been arrested in connection with the 2019 murder of a Moreno Valley father of two young daughters. Dontay Davis, 31, of Corona, and Andrew Jones, 27, of San Jacinto, have been arrested in the murder of 27-year-old Derrick Carlisle. Carlisle, an employee of the California DMV and the father of two young daughters, was found fatally shot at a hookah bar in Riverside early Aug. 17, 2019.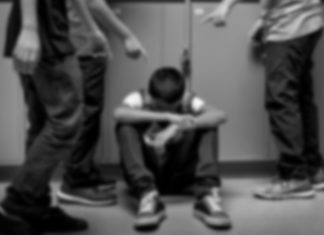 The family of Diego Stolz, a middle school student who died after being assaulted by two classmates, has sued the Moreno Valley Unified School District, alleging it failed to take their previous report of bullying seriously and is responsible for his death.
During the course of this investigation, multiple witness interviews were conducted, surveillance camera footage was reviewed, and evidence was collected, leading to the identification of three suspects. Members from the Special Enforcement Bureau, Moreno Valley Station Burglary and Robbery Suppression Teams, and Problem Oriented Policing Team, served multiple search warrants in the cities of Moreno Valley and Hemet, on September 9, 2020.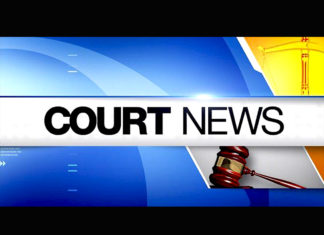 A man accused of fatally stabbing a 63-year-old acquaintance outside a Hemet business pleaded not guilty Friday, Sept. 4 to a murder charge. Hyder Mahdi Jaffer, 51, of Hemet is accused in the Dec. 30 slaying of Inder Jit of Winchester.
The Riverside County Sheriff's Department, Central Homicide Unit has been working toward developing leads on a homicide that occurred on September 24, 2019, in the unincorporated area of Indio. The investigation identified the suspects as 47-year-old Ricardo Pescador and 29-year-old Gerardo Rivera, both from Indio.
During the course of this investigation, the suspect was identified as Shaun Tara, 36 years of Jurupa Valley. On August 27, 2020, around 3:00 p.m., members from the Sheriff's Major Crimes Unit (MCU), Jurupa Valley Sheriff Station Problem Oriented Policing (POP) Unit and Special Enforcement Team (SET) located and arrested Tara in the city of Pomona.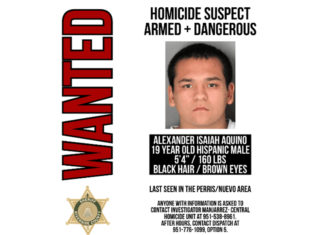 On August 19, 2020, at about 9:42 a.m., deputies from the Perris Sheriff Station responded to the 29600 block of Nuevo Rd., in the unincorporated area of Nuevo regarding a report of an assault with a deadly weapon.