Patch | Contributed
Two sets of twins from the Inland Empire are now doctors after graduating from Loma Linda University on Sunday.
Lauren and Karen Bathan, Loma Linda natives whose parents are LLU alums, graduated with matching degrees from the School of Medicine after previously completing their undergrad at the university's School of Allied Health Professions. In pursuing medical careers, the Bathans follow in the footsteps of their mom, a nurse practitioner, and dad, a physical therapy assistant, but are carving their own paths.
"Although our parents first influenced us to have a healthcare career, we decided to become doctors to lead patient care," Lauren said.
"The culture of compassion and practice of whole person care was the perfect foundation for how we want to practice medicine," Karen added.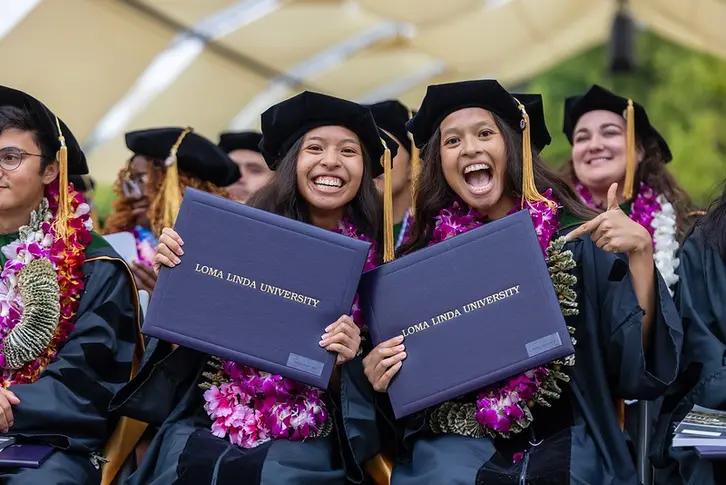 Lauren will embark on a career in Internal-Medicine Pediatrics and will complete a residency program at the University of Illinois College of Medicine Peoria. Karen is heading for an Internal Medicine residency at Kaiser Santa Clara in NorCal.
On the same day, twin brothers and Chino natives Christopher and Luis Chan graduated from LLU's School of Pharmacy. Both twins completed undergrad studies at the University of California Riverside, receiving bachelor's degrees in biology.
Born to immigrant parents from China and Hong Kong, the Chans are practicing Buddhists and said they applied to Loma Linda because of its faith-based academic health sciences center and learning environment.
"We chose LLU School of Pharmacy after interviews with other schools because everyone was so welcoming here," Christopher said. "The faculty truly cared about our success — we weren't just another candidate like other places."
"Having the opportunity to integrate our faith practice as part of our studies helped us get through," Luis added. "Although our religions are different, we are connected to God and believe in the mission to Make Man Whole."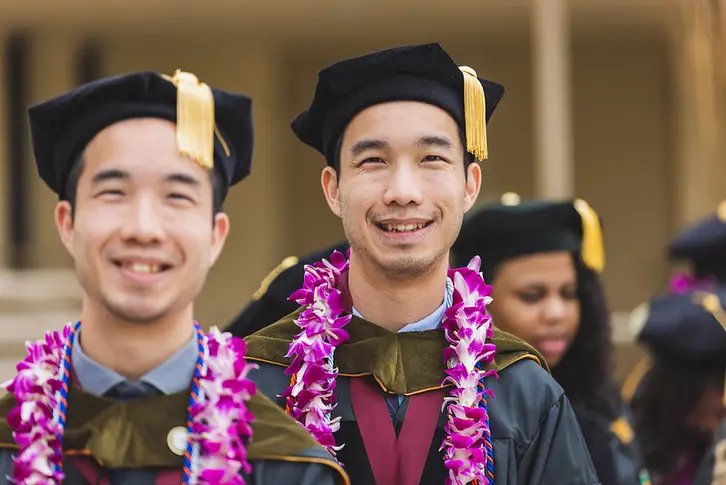 Both twins are staying in California. Christopher was accepted into a PGY-1 pharmacy residency program at Pomona Valley Hospital Medical Center in the fall, and Luis plans to start working at a local community pharmacy this summer.
Representatives from Loma Linda University tell Patch that while other sets of twins have graduated from the school before, this is the first time two sets have done so at the same time.
Find your latest news here at the Hemet & San Jacinto Chronicle