Soboba Band of Luiseño Indians | Contributed
The Department of Commerce's National Telecommunications and Information Administration announced it has awarded grants totaling nearly $5 million to 10 Tribes as part of the Tribal Broadband Connectivity Program. The Soboba Band of Luiseño Indians is one of three California Tribes that will benefit from this current grant.
The $500,000 Broadband Use and Adoption project grant will offset the costs of increasing internet service speed to 314 Tribal households for five years through a contract with Frontier Communications of America Inc. This will enable Tribal members to actively participate in distance learning activities, work remotely, and access needed telemedicine services.
Steven Nino, Chief Information Officer for Soboba's Information Technology department, said, "Modern-day internet access has become an essential infrastructure component, allowing access to information and services beyond the Soboba Indian Reservation. This powerful tool allows for continued education, job opportunities, telemedicine and much more."
During the pandemic, when online learning was the only option for all students, Soboba Tribal members were at a disadvantage due to the limited internet speeds it had at the time. This made it difficult for students to access educational content online and slowed down the education process as physical packets were often issued in place of online assignments due to poor bandwidth speeds.
Many Tribal members have online businesses that rely on communication to coordinate logistics and overall brand awareness. The limited internet speeds have hampered their progress as well.
With the new Broadband Use and Adoption project grant, the existing bulk residential Frontier fiber infrastructure will be leveraged to open up the bandwidth gateway for all residential areas. It will also ensure that all Tribal member residents on the reservation will obtain free services for the next five years for the baseline service.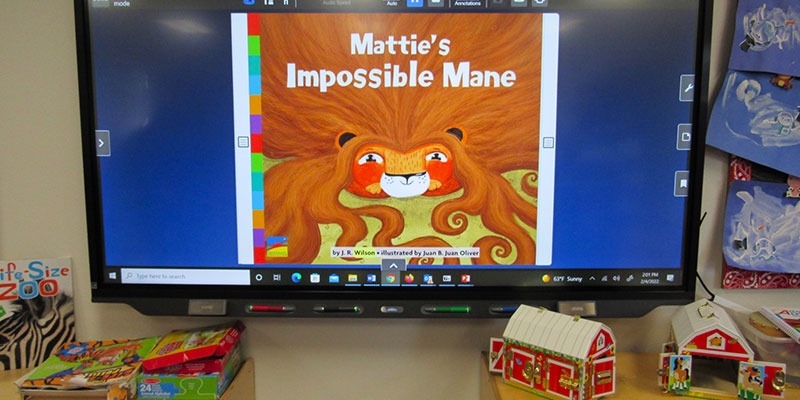 As this grant was submitted in April of 2022, the number of households requesting to be served by this grant was determined by the number of households at the time and projected construction of houses to take place in 12 months' time (to April of this year).
"The Soboba Band of Luiseño Indians is thrilled to have been selected for the NTIA Tribal Broadband Connectivity Program," Nino said. "These funds will allow Soboba to continue its agreement with Frontier in order to provide Soboba residents with a base internet speed of 50/50Mbps in addition to one wireless router per household. Additionally, FiOS offers a next generation, state-of-the-art fiber network that provides connection speeds greater than many others currently. This grant award will ensure Soboba is afforded all online services and opportunities."
With funding from the Bipartisan Infrastructure Law, these new grants bring the total of the Tribal Broadband Connectivity Program to over $1.77 billion awarded to 157 Tribal entities. Record investments in high‐speed internet deployment are a key part of President Biden's Investing in America agenda. These grants from President Biden's Internet for All initiative will help reduce monthly Internet service costs, plan for future internet infrastructure investments, upgrade network equipment, and purchase devices.
"Internet access is an essential tool – whether it's accessing vital telemedicine, running a business, or finishing homework," Secretary of Commerce Gina Raimondo said. "The Biden Administration is closing the digital divide on Tribal lands, and this new funding will make an enormous difference in Tribal communities."
Another important aspect of this unprecedented funding comes from Assistant Secretary of Commerce for Communications and Information Alan Davidson. "Tribal communities have a wealth of culture and knowledge to share with the world," he said. "These grants will expand affordable and reliable high‐speed internet service for Tribal households across the U.S. This connectivity will help Tribes preserve traditions and fully participate in the modern digital economy."
Find your latest news here at the Hemet & San Jacinto Chronicle