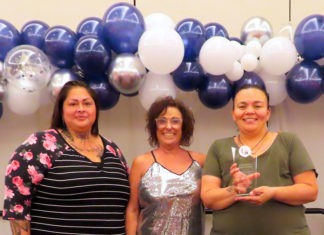 With a theme of Denim & Diamonds, cancer survivors and caregivers were given a chance to shine at the 10th annual luncheon presented by the Relay for Life of Riverside County East and the Soboba Foundation at the Soboba Casino Resort Event Center on July 31.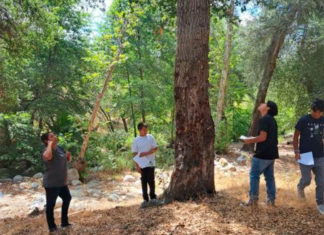 As part of Soboba's annual six-week Summer Youth Academy, about 15 participants aged 13 to 17 explored community awareness and service with the help of the Soboba Tribal Environmental Department.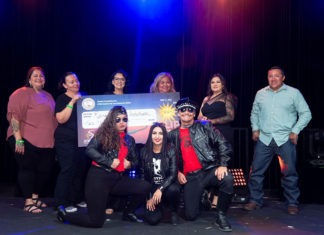 From relevant song choices to synchronized choreography and spot-on costuming, all 13 nonprofits vying for prize money at the Soboba Foundation & Soboba Casino Resort's 14th annual Lip Sync Contest made an impact on the 600-plus guests in attendance. A spectacular buffet offering a variety of fresh foods lined the Event Center lobby.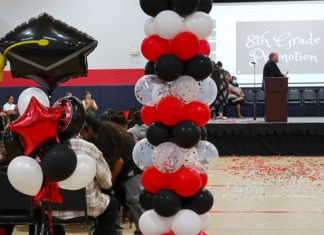 Schools located on the Soboba Band of Luiseño Indians Reservation celebrated the advancement of students during a busy week. Noli Indian School, which serves grades 6-12, had a promotion program for its eighth graders on May 31 and a commencement ceremony for its seniors on June 1. Soboba Tribal Preschool kindergartners were celebrated on June 3.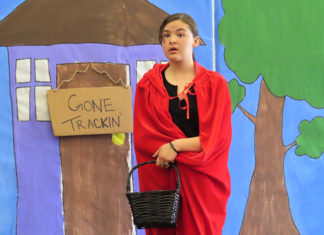 When Lorin Alvarez began teaching at Noli Indian School on the Soboba Reservation about five years ago, she did not realize she would have the opportunity to combine her two passions in the classroom. But this school year she has been able to add a drama class to the roster of offerings for middle and high school students.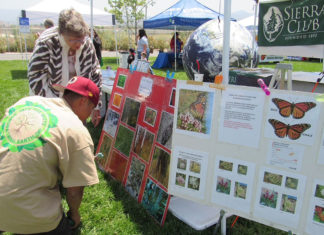 Members of the Soboba Tribal Environmental Department organized Soboba's 16th annual Earth Day celebration on April 28. More than 500 guests to the Soboba Sports Complex spent time visiting 40 vendors who provided conservation information and giveaways.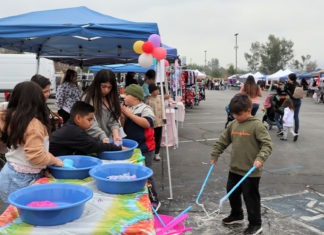 April is Autism Acceptance month and to help families who have children with special needs, Loren "Nena" Davila and Antiana Briones of Suvóova Sweet Treats teamed up to host a marketplace at the old Soboba Casino on April 3.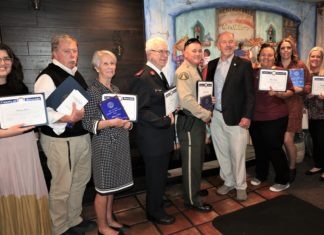 The annual San Jacinto Rotary Club awards dinner that got put on hold for a couple of years due to the pandemic, returned March 21 to recognize six honorees who make a difference in their community. Among them was Marian Chacon who was named Soboba Tribal Elder and Community Leader for 2022.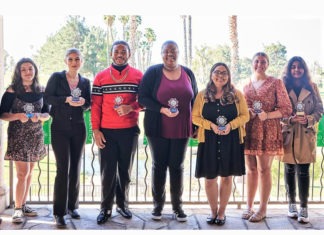 The Hemet/San Jacinto Student of the Month program held its most recent recognition event at the Maze Stone restaurant at Soboba Springs Golf Course, Feb. 17. With one carryover from January, eight local high school seniors were recognized and honored for their character, love of learning and commitment to academics in addition to their involvement in school and community activities and their ability to overcome difficult life challenges. And they do this all in a setting that honors God, America, family, community and free enterprise. Students are nominated by teachers or other school personnel for making a difference in their homes, schools and communities.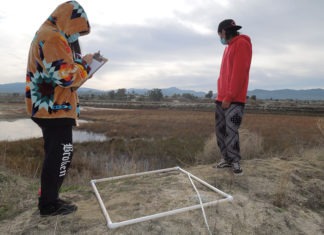 Noli Indian School students in Jay Dagostino's science classes are getting hands-on lessons in biology, ecology and environmental science. Utilizing an area of the Soboba Reservation adjacent to the school campus, students are learning about habitat restoration of native plants.