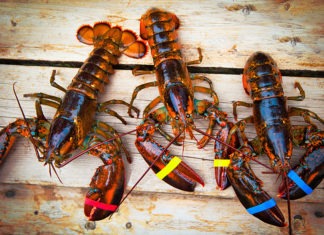 In its ongoing effort to keep the health and safety of Soboba Casino Resort guests and team members a top priority, a Mask Up! campaign is underway to improve awareness about the importance of face coverings. Visitors who use their Soboba Rewards card when they play will get a Soboba Casino Resort branded mask after they earn 100 points.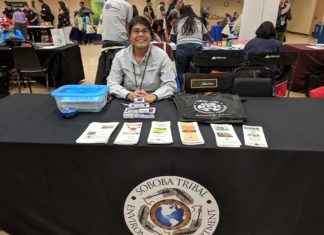 Jennifer Salazar began working at the Soboba Tribal Environmental Department nearly five years ago as an Environmental Specialist. She was recently promoted to the position of Environmental Manager.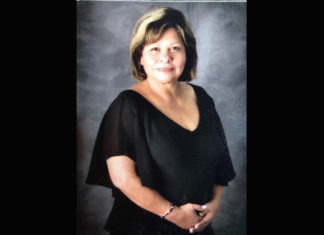 Frances Salgado Diaz has made the decision to retire from the All Mission Indian Housing Authority (AMIHA) board after serving for 50 years. Members are elected by their tribes and she was Chairwoman of the (Soboba) Board of Commissioners, a position she was elected to by fellow AMIHA board members.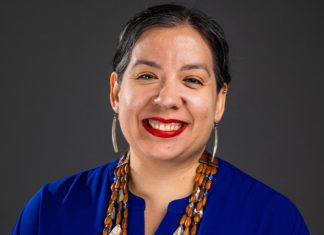 Dr. Rose Soza War Soldier has been hired as a tenure track Native American Studies assistant professor in the Ethnic Studies department at California State University, Sacramento. She will begin teaching there for the spring 2021 semester alongside Drs. Annette Reed (Tolowa) and Brian Baker (Bad River Band of Lake Superior Chippewa).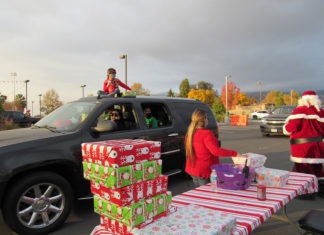 The annual Soboba Tribal Christmas Party hosted by the Parks and Recreation Department took on a different look this year, but the laughter and joy were present as always. Families who reserved a spot for the drive-through event were treated to live holiday music from DJ Mike Nevarez as they were guided past trunks trimmed with festive decorations and tasty giveaways.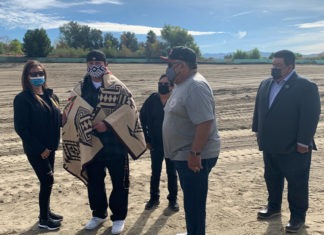 The Soboba Health Clinic operated by Riverside-San Bernardino County Indian Health Inc. has been a mainstay for the Native American population for many years. More than 15 years ago, talks began about expanding the clinic to better serve the community.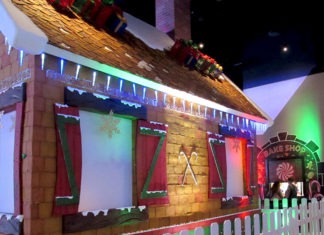 With its official unveiling during Thanksgiving week, Soboba Casino Resort began sharing a special holiday treat with visitors. Along its unique Gingerbread Lane, guests are greeted at every turn with oversized cookie cutouts that boast fun facts about the centerpiece of the display: a 22-foot tall gingerbread house.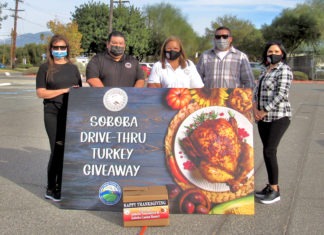 The emphasis was on giving during the recent Soboba Drive-Thru Turkey Giveaways for families struggling with the ability to have a fulfilling Thanksgiving holiday. The Soboba Foundation and the Soboba Casino Resort partnered with the cities, local agencies and school districts of Hemet and San Jacinto to provide more than 2,000 meal boxes to some of its neediest residents.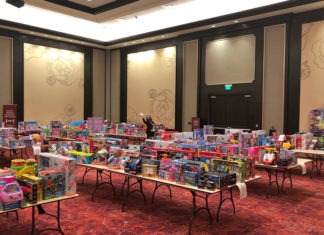 The Soboba Gives Back! Toy Drive began its annual philanthropic push to collect and distribute Christmas gifts to the neediest of children this holiday season. This atypical year, mostly due to the COVID-19 pandemic, has left many families with less earnings to provide toys for their kids. Soboba Foundation members are grateful that the Soboba Casino Resort is allowing them to help out the community by partnering with them again this year.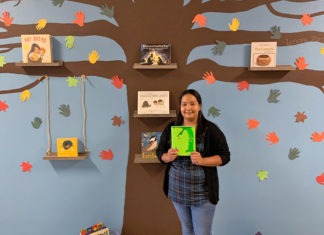 To engage young students even further with literacy, the Soboba Tribal Preschool recently unveiled an art project to serve as a focal point for that message. Lenora "Ponie" Mojado painted a tree mural on one of the large walls of the hallway and it is already making a statement.