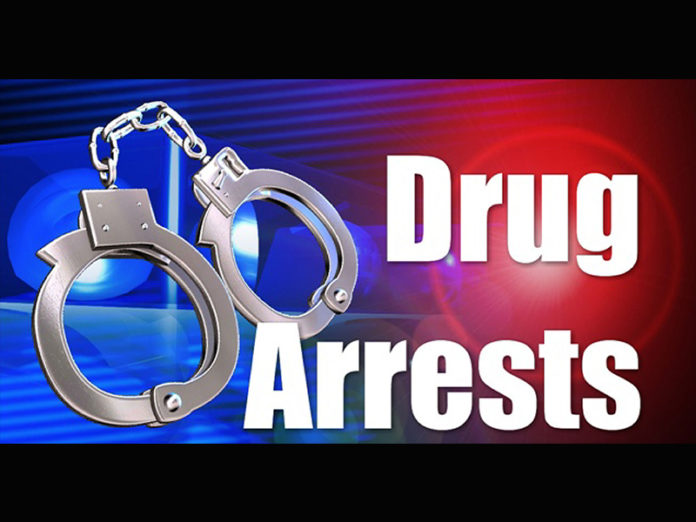 Reporting Deputy: Sergeant David Clark
File # L221320042
Details:
In August of 2022, the Lake Elsinore Station Special Enforcement Team received information regarding narcotic activity at a residence in the 32000 Block of Wesley Street in the city of Wildomar. The subsequent investigation culminated in the service of a search warrant at the residence. During the service of the search warrant, 112 grams of methamphetamine were located along with 40 M-30 pills, 25 ml of Fentanyl, 3 grams of heroin, and 20 firearms. Numerous motorcycles were located on the property several of which had been reported stolen and were in various stages of disassembly. Steven Fritz, a 71-year-old resident of Wildomar, and Teresa Odonnell, a 56-year-old resident of Wildomar, are the primary occupants of the residence and were arrested for suspected possession of a controlled substance while in possession of a firearm, maintaining a residence for the use and sale of drugs, and Chop Shop Operation. Tony Goff, a 38-year-old resident of Wildomar, was arrested for an outstanding felony warrant and suspected sales of illegal drugs. Michael Kuderman, a 51-year-old resident of Widlomar, was also arrested for suspected sales of illegal drugs.
As a reminder, "Community Policing" involves partnerships between law enforcement and community members. Business owners and residents are encouraged to report criminal activity directly to law enforcement by calling Sheriff's Dispatch at (951) 776-1099, or by calling 911 if the matter is an emergency.
For media inquiries regarding this incident please contact the Media Information Bureau.
Find your latest news here at the Hemet & San Jacinto Chronicle