(4th Annual All-Star Game)
Nine Football Players From San Jacinto Valley Represented At I.E.S.N All-Star Game
The Inland Empire Sports Network is doing great work highlighting the great athletes that come out of the Inland Empire. They host a radio show on Fox Sports Radio AM-1350. These guys are on a mission to show the world that the athletes in the Inland Empire are second to none and deserve recognition. Citrus Hill High School hosted the All-Star game this year and nine of our local athletes were invited to play. West Valley's Ruben Ribera was invited to play in the Riverside vs San Bernardino game at 5:00pm. Ribera was West Valleys' team MVP this season. He played both ways (Safety & Running Back) and was rarely off the field. In the all-star game, Ribera was accredited with 1 forced fumble and 1 interception and a bunch of tackles. He played on the San Bernardino side and helped to lead his team to a 14-7 victory.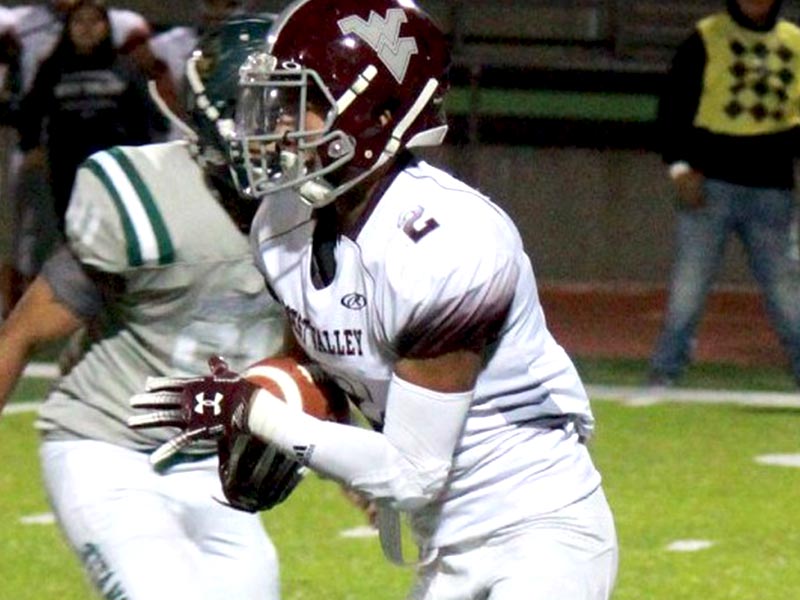 The other eight athletes played in the 7:00 game which was Inland Empire South vs Inland Empire North. Five San Jacinto Tigers played in the game. Left Tackle Arturo Ojeda Jr was there: he was the best offensive lineman in the Mountain Pass League this season and arguably one of the best in Southern California. Sheldon Newton also came to play. Newton banked in over 75 tackles last season, ten tackles for losses, and ten sacks. Newton is a force on the Defensive Line and was a key part of San Jacinto's success this season. Future Sacramento State Hornet Kameron Rocha was there as well. Kameron Rocha was voted an All-CIF defensive back and is an incredible athlete. Rocha is in the middle of training for his college year and looking forward to his future.
During the season he intercepted the ball 12 times, forced 3 fumbles, and was responsible for 112 tackles. Juan Denny Jr, Tigers main running back also joined the party. Denny was an effective runner during the season rushing for 1016 yards and nine touchdowns. He was also a threat catching the ball, pulling down 300 receiving yards and 2 touchdowns. Antoine Sullivan was the final Tiger there. Sullivan is an amazing athlete who possesses next-level speed and agility, he only played half the season and banked in 488 receiving yards and 6 touchdowns. His route running is crisp and clean, he breaks out of his cuts like a rocket and is surprisingly still available for any college to pick up, if they are looking for a receiver who can stretch the field.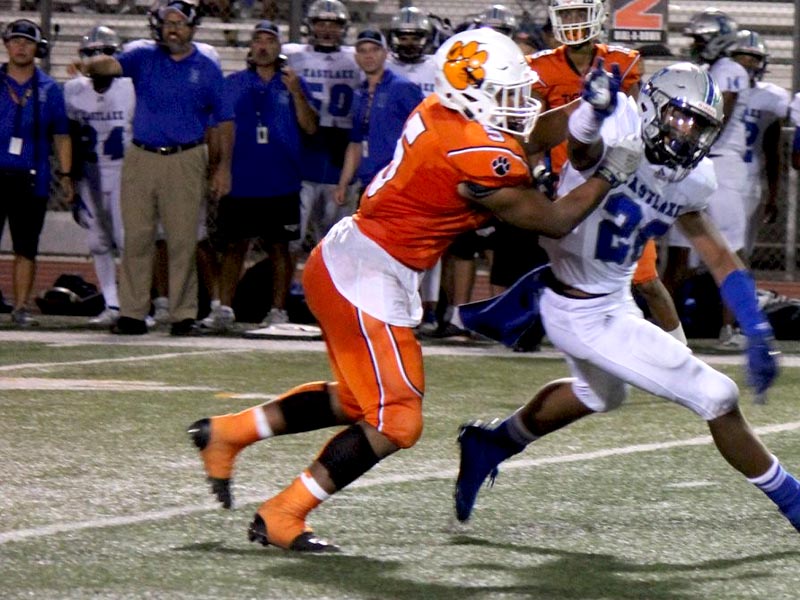 Two Hemet Bulldogs were invited out. Bradley Fye was there, and he was seeking redemption. Fye is infamous around Southern California for being a high energy, trash-talking, hard-hitting ball-hawk who had over 80 tackles and 7 interceptions during the season. Teams usually run the ball in the opposite direction and refuse to pass to his side of the field. Fye was wrongfully ejected in the first half of his final High School game when he hit his opponent so hard the refs didn't want him in the game anymore, even though it was a clean and technically good tackle. It was great to see him invited to the all-star game and to get the chance to end his high school career on a positive note. Ethan Leonard from Hemet was also there. This was Leonard's first year playing football and he made it count. Leonard led the Mountain Pass League in receiving yards, earning over 1,000 yards and 10 touchdowns on the year. He had an amazing rookie season and has the potential to play at the next level if he continues to grow and develop his game.

West Valley's All-League Linebacker Muta Faapito is the final athlete from our valley to make the team. Faapito is an old-school aggressive linebacker who loves to play downhill: he hits hard and plays with everything he has.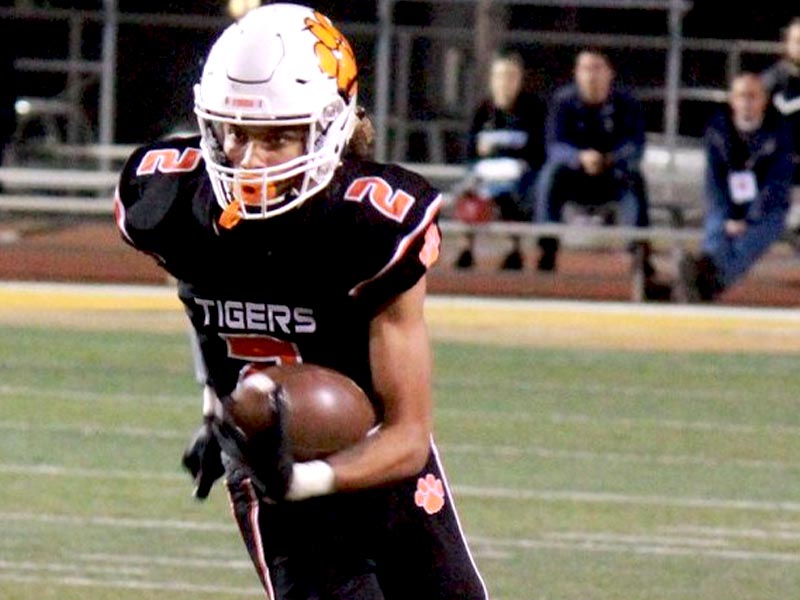 All of our local athletes played on the Southern Inland Empire Team and were key parts in the team winning, with a final score of 21-7. For all of the athletes who came from our valley, this represented their final high school game and the end of a chapter in their lives. These guys went out with a "DUB" and as a part of the greatest stage the Inland Empire has to offer.

Many thanks go out to Inland Empire Sports Network for hosting such an event and giving these athletes one last ride. Great Job San Jacinto Valley football players! You represented our valley with excellence and pride!
Find your latest news here at the Hemet & San Jacinto Chronicle
Search: 4th Annual All-Star Game