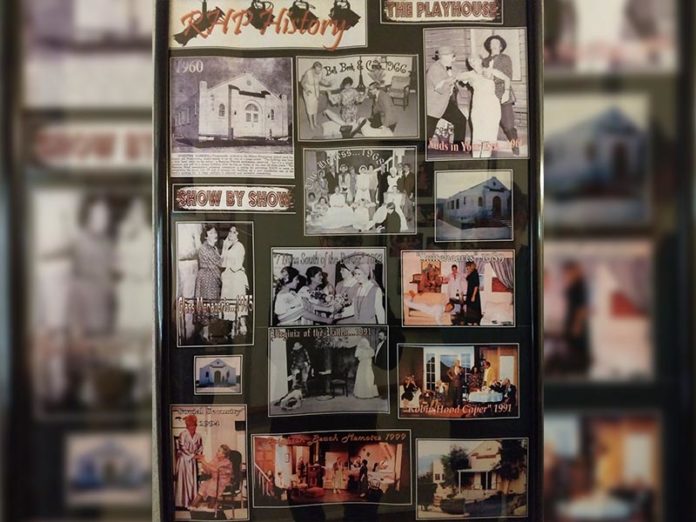 (appreciation for the performing arts?)
Unforeseen Intermission
Ramona Hillside Player's (RHP) Board Member / Play Director, seventy-nine-year-old, Peggy McQuown, remembers Hemet in its heyday of theater and musical arts: busloads of dapper entertainment-seekers, big names and sold out shows. It wasn't uncommon, she says, for Ramona Bowl to reach its full capacity – at that time, in the late 1980's – of 6,662 seats. She recalls having to turn people away at the door – business in the arts was booming.
Today, in stark contrast as a pandemic looms, theaters and venues are among the empty vessels that used to represent life in motion. As we hunker down in the guidelines of social distancing, many hope we'll emerge with a new appreciation for the things we overlooked. Perhaps we had failed to notice the beauty in art, and music and plays and the ways in which they can hold a community together. McQuown has witnessed the peaks and valleys of performing arts here in Hemet and offers a bit of perspective from her forty years with the RHP.
"The entertainment community was huge because so many people from show business came to Hemet and retired. We had the pageant, the college . . . MSJC and San Diego were the highlights in Southern California theater." With no more experience than a high school chorus role in Oklahoma, McQuown felt shaky in her ability to be on stage, and feared auditioning – but in the back of her mind she believed theater would become a part of her life. "After getting married and having kids, I had to pass a little community theater in North Hollywood to go to the grocery store, and I'd always look at the theater and say, 'someday.'"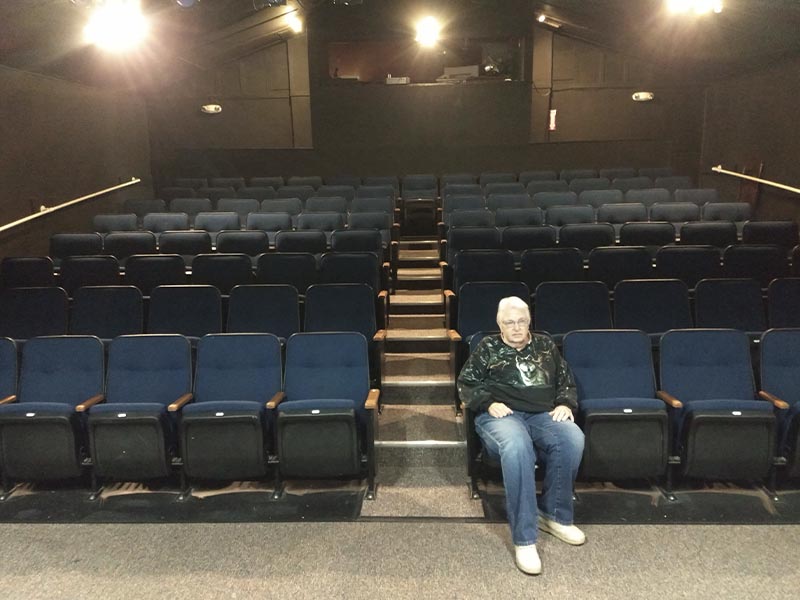 Following her divorce, she moved to Hemet from San Fernando Valley in 1978. She immediately immersed herself in the community theater scene, attending performances at Mount San Jacinto College (MSJC) and eventually found her way to the front doors of RHP when she took a job as a paralegal under an attorney for the Ramona Pageant. That's when she met the general manager of RHP, Bill Rose, who invited her to a rehearsal. While she observed the rehearsal, she imagined how she would've placed the actors, and how she would've guided their movements – essentially, she was practicing directing in her head.
"I thought, 'what do I know?' Maybe I did it in a previous life, but it just sort of happened." After a year attending board meetings and writing RHP's newsletter, a board member asked McQuown if there was anything she'd like to direct. "I had been reading Murder on Center Stage . . . and so that became the first play I directed." McQuown's "someday" quickly become a reality – and theater has become an integral part of her life. She has been cast in a number of roles but found her niche in directing and building sets. She has directed thirty-eight plays in her forty-one years with RHP.
One of her favorites to direct was Daddy's Dyin, Who's Got the Will? "It was such an amazing experience for me. When that play opened, I just stood in the back and cried." With a forty-year perspective on Hemet's performing arts, McQuown has witnessed its positive impact on the community. "I would come up here on Saturday morning, and I would go out and sit, watching the people come in – it was amazing. There were days when thirty-five to fifty tour buses would show up. It's such an amazing experience to see and hear live performance, – you can't help but be touched by it: you laugh, you cry . . . you see your friends, your relatives, your neighbors . . . you come together for an experience." Today, the curtains have been drawn shut on the performing arts community.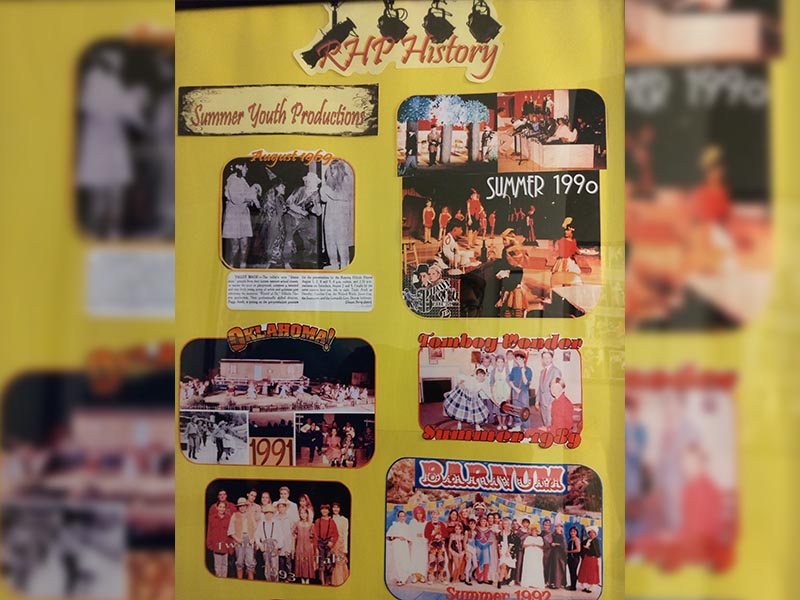 Hemet Historical Theater, Diamond Valley Arts Center and Ramona Hillside Players — the venues where community members seek sanctuary from the day-in, day-out bustle of a busy life — have gone quiet and empty as the community and the world sit still, and a pandemic takes center stage. This would've been the Ramona Pageant's 97th year, but it, along with so many facets of "normal" life have been cancelled until further notice as we do our part in mitigating the impact of COVID-19.
The pageant had been cancelled three other times, McQuown says, in its ninety-seven-year history: twice in the 1930's for hoof-and-mouth disease, and again during World War II. McQuown is hopeful that theater and other performing arts will make a comeback when life gets back to "normal." She believes the show will go on, so to speak, and that a resurgence – a new appreciation reminiscent of those earlier days – could be around the corner. "Everybody needs to experience it at least once," she says of The Ramona Pageant. "You go to experience it – and that's what we're doing here." For more information on Ramona Hillside Players, how to get involved and how to support their mission, please visit www.ramonahillsideplayers.org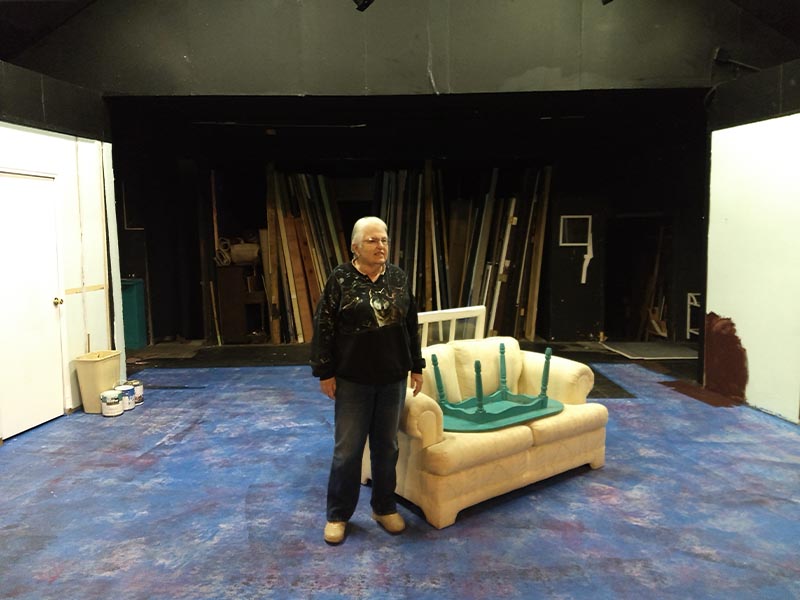 Find your latest news here at the Hemet & San Jacinto Chronicle
Search: appreciation for the performing arts?