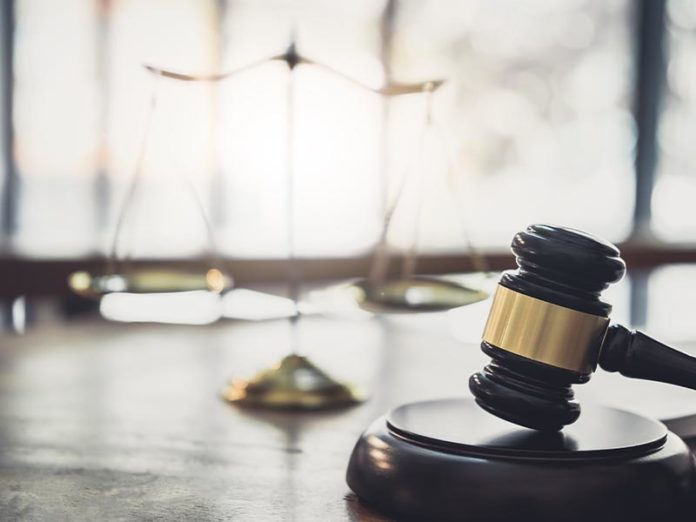 (Video Arraignments in Riverside)
Coronavirus-Courts
Starting on March 30th, arraignments for Riverside County criminal case defendants who remain behind bars will be held via video from county jail.
The Riverside County Superior Court plans to try the video in-custody arraignments in a test run at four courthouses — the Riverside Hall of Justice, Indio's Larson Justice Center, the Blythe Courthouse and the Southwest Justice Center in Murrieta, according to court spokeswoman Marita Ford.
Video arraignments are the latest change to local court operations aimed at minimizing person-to-person contact in the wake of the novel coronavirus pandemic.
California's chief justice on Monday suspended all superior court jury trials for 60 days due to the coronavirus.
The courts are considered an essential service under Gov. Gavin Newsom's state-at-home order, allowing pressing court business to continue as needed.
On Monday, lawyers, translators and defendants will appear for arraignments by video. Court staff will be practicing social distancing at the courthouse, officials said.
Since March 20, eight Riverside County courthouses have been closed and the remaining six open to the public for limited periods each day until April 3.
The court is only hearing a limited number of matters until then, including in-custody arraignments, preliminary hearings, restraining orders and a limited list of other items deemed urgent by the court.
Closed are the Banning Justice Center, Riverside Historic Courthouse, Hemet Courthouse, Moreno Valley Traffic and Smalls Claims Court, Palm Springs Courthouse, Riverside Family Law Courthouse and Temecula Courthouse.
The downtown Riverside Hall of Justice, where the majority of criminal matters are heard, remains open daily from 9 a.m. to 2 p.m., along with the Larson Justice Center in Indio, the Blythe Courthouse, Southwest Justice Center in Murrieta, Riverside Juvenile Dependency Court and Southwest Juvenile Court.
All of the courts will be closed Tuesday in observance of the state-recognized Cesar Chavez Day holiday. Residents who received a jury notice are asked to request a postponement either online at the Juror Web Portal, or by phone at 951-275-5076 or 760-342-6264.
For a complete list of local court operating guidelines, visit www.riverside.courts.ca.gov/PublicNotices/COVID-19-Court-Operations.php.
Find your latest news here at the Hemet & San Jacinto Chronicle
Search: Video Arraignments in Riverside