Reporting Deputy: Sergeant Josh Hephner
File # TE232060006
Details:
On July 25, 2023 at approximately 2:40 AM, Southwest Station deputies responded to a business in the 44500 Block of Bedford Court in the City of Temecula, reference an armed robbery and the report of someone being shot at the location. Upon arrival, deputies learned a white male adult entered the business and walked out shortly thereafter with stolen merchandise. A struggle ensued between the suspect and store employee who was attempting to get the stolen merchandise back. During the confrontation, it was reported the suspect pulled out a firearm and discharged it once. The suspect fled the location in a vehicle and was not immediately located. It was determined nobody was struck by the gunfire.
The Southwest Station's Robbery/Burglary Suppression Team (RBST) responded and assumed the investigation. Through investigative leads and use of video surveillance, members of RBST positively identified the suspect as Erik Kittmer, a 25-year-old resident of Temecula.
On July 27, 2023, Kittmer was located near the 44600 Block of Lorraine Drive in the City of Temecula, where he was taken into custody without incident. Southwest Station RBST authored a search warrant for Kittmer's vehicle and residence for evidence of the robbery. Deputies located several items of evidence linking Kittmer to the robbery, including a black semi-automatic handgun.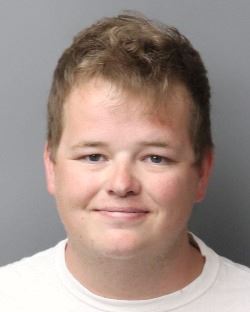 Kittmer was booked into the Cois Byrd Detention Center for robbery and assault with a deadly weapon. Anyone with additional information related to this case is encouraged to contact Investigator Jeffrey Andrews of the Southwest Station RBST Team at (951) 696-3000.
For media inquiries regarding this incident please contact the Media Information Bureau.
Find your latest news here at the Hemet & San Jacinto Chronicle