Reporting Deputy: Sergeant Josh Hephner
File # TE231420018/TE230990113
Details:
On May 22, 2023, at approximately 4:03 AM, Southwest Station deputies responded to a business in the 27300 Block of Jefferson Avenue in the City of Temecula, reference multiple alarm activations. Upon arrival, deputies learned the business had just been burglarized and money was taken.
The Southwest Station's Robbery/Burglary Suppression Team (RBST) assumed the investigation and began following all leads. The suspect vehicle was determined to be a white Audi SUV with a large sunroof. It was learned the same suspect vehicle was used in a separate commercial burglary on April 9, 2023, in the 28400 Block of Old Town Front Street in the City of Temecula.
On June 9, 2023, RBST located the suspect vehicle near the 12400 block of Perris Boulevard in the City of Moreno Valley. During a search of the vehicle, deputies located multiple items of evidentiary value from the recent burglaries. The driver of the vehicle, Dache Kelly, a 23-year old resident of Riverside, was determined to be a suspect in both burglaries and placed under arrest. Kelly was booked into the Robert Presley Detention Center for burglary and conspiracy.
Through investigative leads and use of video surveillance, members of RBST identified the second suspect from the burglary on May 22, 2023 to be Lehman Mitchell, a 42-year-old resident of Moreno Valley. It was also determined both Kelly and Lehman were responsible for several other commercial burglaries throughout multiple counties in Southern California. On June 13, 2023, Lehman was located and arrested by the Riverside Police Department. Lehman was booked into the Robert Presley Detention Center for multiple counts of burglary and weapons related charges.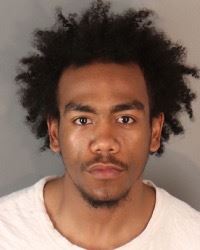 It is believed these suspects are responsible for additional burglaries that may have not been reported. Anyone with additional information related to this case is encouraged to contact Deputy Alfonso Valadez or Investigator Jeffrey Andrews of the Southwest Station RBST Team at (951) 304-5087.
Find your latest news here at the Hemet & San Jacinto Chronicle