The Congressional Art Competition began in 1982 to provide an opportunity for members of Congress to encourage and recognize the artistic talents of their young constituents. Since then, over 650,000 high school students have been involved in this nationwide competition.
Every year, students submit entries to their representative's office and a panel of local artists who select the winning entry. The winner is recognized both in their district and in Washington, D.C., where their artwork will hang in the U.S. Capitol for one year.
The 2022 Congressional Art Competition is now underway. Students are encouraged to submit artwork that embodies the theme, "Conservation."
Submissions will be open until Friday, April 29, 2022. Then, a judges panel will select the winner on Tuesday, May 3, 2022.
Rules for CA-36 Submissions:
• Entries are limited to 1 per student.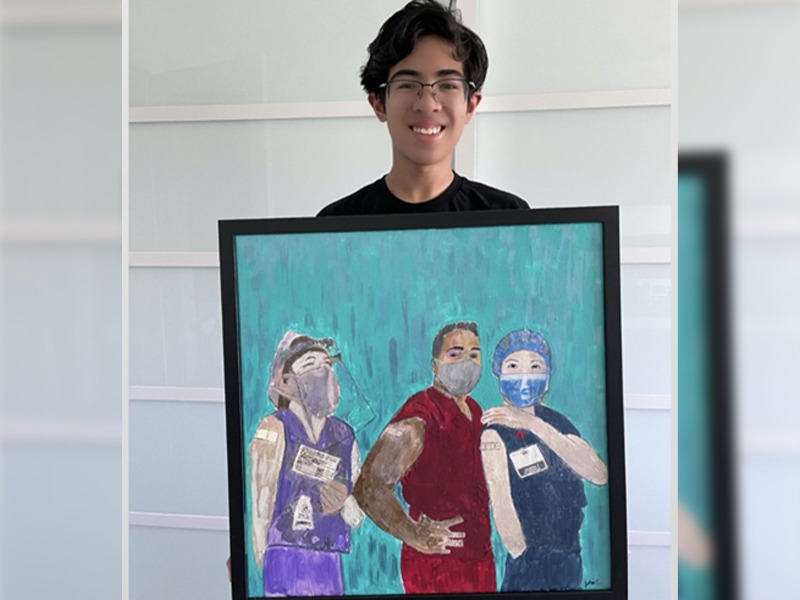 • The contest is open to all high school students who are residents of the 36th Congressional District, regardless of where they attend school.
• Public, private, and home-schooled students are encouraged to submit an entry.
• Art Entries should be framed upon submission and follow the dimension limits: 28" x 28" x 4", including the frame.
• Every entry must be an original art piece in concept, design, and execution.
• Submissions should follow the year theme: Conservation. This can include (but is not limited to) depictions of landmarks within the district, local natural, date farms, wildlife, farm work, a favorite place in their neighborhood, recyclables as mixed mediums, etc.
• Types of artworks accepted as submissions include paintings, drawings, collages, prints, mixed media, computer-generated art, and photography.
• All submissions must have a completed Student Information and Release Form. Click here for the release form.
For more information contact (760) 424-8888.
Congressman Raul Ruiz | Contributed
Find your latest news here at the Hemet & San Jacinto Chronicle