Reporting Deputy: Sergeant Alfredo Medina
File # MV231960021
Details:
On Saturday, July 15, 2023, at 12:59 a.m., deputies from the Moreno Valley Sheriff Station responded to a report of multiple gunshots in the area of Bay Avenue and Heacock Street in the City of Moreno Valley. Deputies arrived quickly and located evidence of a shooting at a nearby apartment complex.
Investigators from the Moreno Valley Sheriff's Station responded and assumed the investigation. Witnesses reported an altercation between five individuals inside the apartment complex that led to gunshots being fired. During the argument, a male, Detrich Harrison, a 33-year-old resident of Moreno Valley, was identified as the shooter. Harrison fled the scene before deputies arrived. No individuals were struck; however, the living room window of a residence was struck by gunfire. The round traveled through the living room and exited through the front door.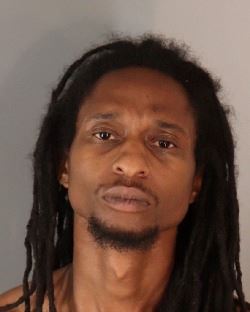 Harrison and his vehicle were tracked to a residence in Moreno Valley. A search warrant was served at the location, and Harrison was later arrested. Harrison will be booked for attempted homicide.
This is an ongoing investigation. Investigators are seeking additional witnesses to this incident. Anyone with additional information is encouraged to contact Investigator Castellanos at the Moreno Valley Sheriff's Station at (951) 486-6700.
For media inquiries regarding this incident please contact the Media Information Bureau.
Find your latest news here at the Hemet & San Jacinto Chronicle