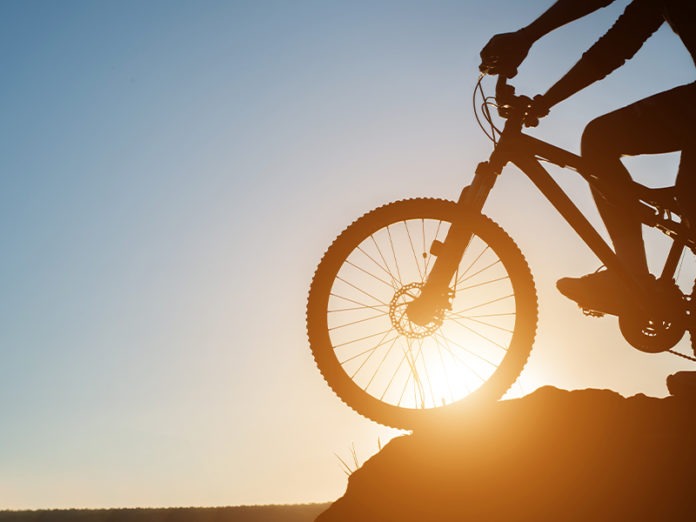 "I'm goin' up the country, baby don't you want to go?
I'm goin' to some place, I've never been before
I'm gonna leave this city, got to get away
I'm gonna leave this city, got to get away
All this fussin' and fightin' man, you know I sure can't stay", by Canned Heat
If you really want to get an 'out in the country' feeling, try this one!
I drive to Gibbel Rd. Via State St until it crosses Domenigoni Parkway—about seven miles from my house. In order to get my full forty-five-minute workout, I find that it is best to park in the dirt next to the little fenced in water building, or whatever it is, and begin there. It is seventy-five degrees at 8:45 AM in October, because in this valley, summer is stubborn and steadfast.
Just look east and psyche yourself out: you can and will get up this rise! It
isn't anywhere near as hard as Mayberry Hill, Pachea Trail or Vista Del Valle. As you leave the trailer park behind, beautiful boulders predominate on your left. The large white flowers that grow in clumps are called Jimson Weed—poisonous! I see vacant areas where lots could contain a new house and wonder what it would be like to live there. On the right is a vast field, filled with sand through which grow stands of pink verbena. It took me ten minutes today to reach the first rise. As you make it to the top, the fun really begins, because a downhill begins and for once you begin coasting down.
For the next six minutes, enjoy the olive trees, the pepper trees and the valley live oaks lining the road. The California Family Life Center is there, a home for institutionalized juveniles. Soon enough, however, it is time to pay the piper—to stand up and pedal again. Mercifully, it is just four minutes before reaching a level area hidden in the middle of oaks and boulders. Today (10-29-20) I saw a doe trot by in the bushes to my right, in a dark glade. A California quail crosses in front of me, then another, but I know there are more: sure enough, one or two more hesitate as I labor my way up; most give up and fly to their right and away from me and the road; turkey vultures today, circling: I smell something dead This ends too soon and—stand up and pedal! You might think that a reprieve has arrived, but you would be wrong: ANOTHER ascent immediately confronts you—steep and exposed to sunlight. At the top are signs welcoming you to 'Mission Heights' and it brags further about gardening and fresh air. Keep your eyes on the lots at the top and you will soon be rewarded with a view of Diamond Valley Lake. At the top, there is an estate with rusting vintage cars parked off to my left, perhaps from the 1930s? Nearby horses look at me. Further, dogs bark and run alongside the fence that encloses them to let me know that things would not seem so well for me, if not for the fence.
The entire return trip passes swiftly because I also pass swiftly—that is, it is all downhill! How fast? Hard to tell—I doubt that I get up above thirty miles per hour, but when you are sitting on a bicycle seat on a two-wheeler, with all the wind zapping me in the face, my eyes start to water and, if not for my Maui Jim sunglasses, I would have a hard time seeing at all! Now then, go only as fast as you feel comfortable. I have never crashed at high speed, and I never wish to. It just may be that caution in the form of hand brakes is what has kept me from that painful hour. Just as I approach the last habited place before the crossroads of State St. And Domenigoni, a coyote ahead of me runs across the road and hides itself in the brush just above the park. Although I gaze as much as safely as possible as I pass by, I cannot see him.
Total today from the trailer park to the 'No Trespassing' Sign (Violators Will be Prosecuted) and back: forty-three minutes (today [10-5-20], however, it was 38:33!)
-Peter Putnam
Find your latest news here at the Hemet & San Jacinto Chronicle