Reporting Deputy: Sergeant Brandi Swan
File # PE222730082
Details:
On September 30, 2022, at 8:15 PM, deputies and investigators from the Perris Station arrested a man who tried to make inappropriate contact with a minor.
Deputies were called to a business in the 1800 block of Perris Boulevard just after 4:20 PM, after a well-known advocacy group, Child Predator Catching Unit, posed as a child online and the suspect, Louis Lockard, agreed to meet the child at the business, after arranging to have sexual relations.
Once Lockard arrived inside the business, he was confronted by members of the advocacy group, who then called deputies for assistance. A deputy determined that the evidence given to him, solely obtained by the advocacy group and not the Riverside County Sheriff's Department, was insufficient to make an arrest at the scene, and Lockard was allowed to leave without being arrested. Shortly thereafter, additional deputies reviewed the details of the investigation and determined there was, in fact, sufficient evidence of a crime and continued the investigation.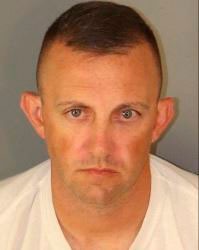 Perris Station investigators quickly took over the investigation and worked with the advocacy group to obtain all evidence needed to assist in the investigation. Investigators conducted an extensive search of the area and were able to locate and arrest Lockard at a business in the 2100 block of Trumble Road in Perris. Lockard was arrested for sexual communication with a minor and arranging a meeting with a minor to engage in sexual conduct.
The Riverside County Sheriff's Department wants to acknowledge the efforts of citizens who want to make our community safer.
For media inquiries regarding this incident please contact the Media Information Bureau.
Find your latest news here at the Hemet & San Jacinto Chronicle