Reporting Deputy: Sergeant Deirdre Vickers
File # F230130025
Update:
The suspect has been identified as Jesse Navarro, 42-year-old resident of Lake Elsinore. He is still in critical condition.
Details:
On January 13, 2023, about 4:20 pm, Deputy Darnell Calhoun responded to the 18000 block of Hilldale Lane, in the unincorporated area of Lakeland Village, regarding an unknown trouble. As Deputy Calhoun approached the residence, the suspect began shooting at him, and a deputy-involved shooting occurred. As an additional deputy arrived, the suspect engaged him with gunfire as well. The suspect was ultimately wounded and taken into custody.
Deputy Calhoun sustained life threatening injuries and was rushed to a local area hospital by sheriff's deputies. Deputy Calhoun was later pronounced deceased.
The suspect was transported to a local area hospital and treated for his injuries. The suspect is in critical condition.
The deputy involved in the shooting will be placed on paid administrative leave according to Department policy. The name of the involved deputy will not be released at this time.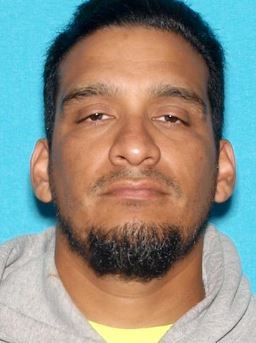 An investigator from the Riverside County District Attorney's Office will lead this investigation, aided by the Riverside County Sheriff's Department Force Investigations Detail. This is an active and ongoing investigation. Anyone with information regarding this incident is encouraged to contact DA Investigator Mario Moreno at (951) 334-0407, mariomoreno@rivcoda.org or Riverside County Sheriff's Investigator Jarred Bishop at 951-955-1700.
For media inquiries regarding this incident please contact the Media Information Bureau.
Find your latest news here at the Hemet & San Jacinto Chronicle