Reporting Deputy: Sergeant Deirdre Vickers
File # O232910014
Update:
On Thursday, October 19, 2023, investigators identified the driver of the vehicle as Jose Eduardo RosalesPerez, a 34-year-old resident of Desert Hot Springs, a suspect in the deputy-involved shooting. Due to RosalesPerez' actions and involvement during the incident he was booked into the John Benoit Detention Center on three counts of attempted murder of a peace officer. The identity of the second suspect is not being released at this time. Both the deputy and second suspect remain hospitalized. This investigation remains ongoing, and no additional information is available.
Details:
On October 18, 2023, at 7:08 p.m., deputies from the Riverside Sheriff's Palm Desert Station were dispatched to the area of Ramon Road and Robert Road in the unincorporated area of Thousand Palms to locate the suspect of a felony hit and run. Deputies arrived at the area and contacted a vehicle occupied by two subjects. While detaining the driver of the vehicle, the passenger fired at deputies, and a deputy-involved shooting occurred. The suspect barricaded inside the vehicle and refused to follow commands. The Riverside Sheriff's Special Enforcement Bureau, California Highway Patrol and additional surrounding agencies responded to assist.
One deputy was struck by gunfire and transported to a local hospital where he remains in stable condition. The suspect, also struck by gunfire, was ultimately taken into custody. Deputies provided medical aid, and he was transported to a local hospital; he is currently in stable condition. The driver of the vehicle was taken into custody and booked on an outstanding felony warrant.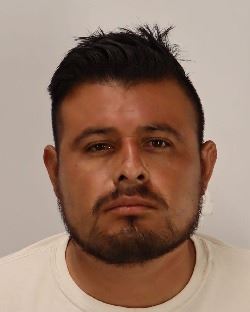 The involved deputies will be placed on paid administrative leave according to Department policy. The names of the involved deputies will also not be released at this time. Investigators from the Riverside County District Attorney's Office and the California Highway Patrol assigned to the Riverside Sheriff's Force Investigations Detail will lead this investigation. This is an active and ongoing investigation. Anyone with information regarding this incident is encouraged to contact Riverside County District Attorney Investigator Mario Moreno 951-955-9470 or Riverside County Sheriff's Master Investigator Martin Alfaro at 760-393-3528.
For media inquiries regarding this incident please contact the Media Information Bureau.
Find your latest news here at the Hemet & San Jacinto Chronicle