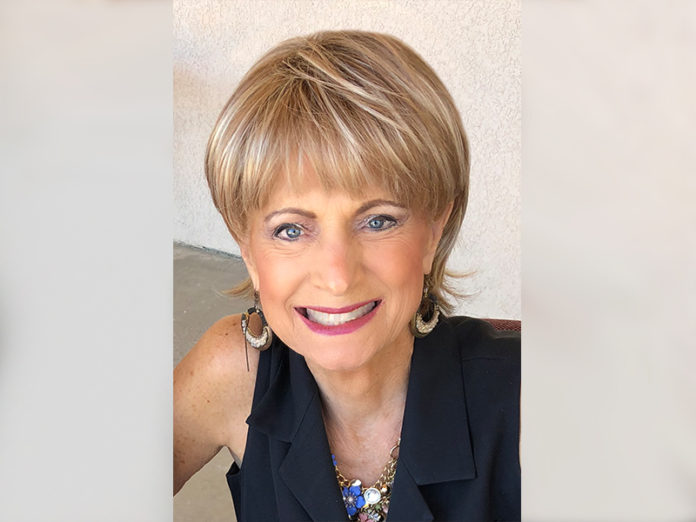 Well, it's finally here! We knew it was coming but this year we've all just been so busy we haven't had time to think much about it. Christmas! Finally!! If ever there was a year when this amazing and delightful holiday was needed, it's 2020! And what a year it's been: our president was impeached, a pandemic began, horrendous riots took place across our nation, Kobe Bryant died in a helicopter crash, Michael Bloomberg ran for president, Harvey Weinstein was sentenced to prison for sex crimes, Prince Harry and Meghan Markle quit the royal family – and, just to make things really interesting – we held historic landmark elections! It's almost like we could call 2020 the 'Year of the Grinch.'
Remember that green dude who tried to steal and spoil Whoville's whole Christmas? Tell me if this first verse of the movies' theme song doesn't sound like 2020: "You're a mean one, Mr. Grinch. You really are a heel. You're as cuddly as a cactus; you're as charming as an eel, Mr. Grinch. You're a bad banana with a greasy black peel." Yikes!! Sure sounds like 2020 to me! But the glorious gift of Christmas has arrived – and isn't that so grand — it's always been about a gift. As children, that was pretty much our total perspective of this celebration — presents, decorations, lights, food, and Santa.
That was Christmas! I remember one year as a child; I desperately wanted a pair of roller skates. It was the 50's and back then they were all metal with a key you wore around your neck to tighten them up to your shoes. One day, there magically appeared a wrapped shoebox beneath our Christmas tree tagged with my name. I shook and jiggled that poor box every day, and distinctively heard those metal skates clanking together.
I just knew what that wrapped gift box contained. I was so excited!! But getting older, still delighting in this wonderful holiday, I realize the authentic gift of Christmas is so much more than the entertaining gifts we exchange each year and no one has described it better than good ol' Paul Harvey. His now-famous Christmas story first aired over ABC Radio on Christmas Eve of 2004. In a nutshell, Harvey describes a farmer who just could not bring himself to believe that God would really have come to earth as a mere human to offer salvation to mankind.
The farmers family had left for the Christmas Eve church service when he heard a thudding noise. It had begun to snow and a flock of birds had been caught in the sudden storm and were desperately trying to find shelter by flying into his large landscape window. Long story short, the farmer tried everything to lure the doomed birds into his warm barn but his looming figure only succeeded in scaring them further. He thought, if only there was a way to communicate with them, to tell the birds he had come to save them, not harm them.
If only he could become a bird and communicate with them on their level. At that precise moment, the church bells began to ring out into the night air and the farmer suddenly understood the gift of Emmanuel (God with us) as he fell to his knees in the snow. My wonderful roller skates are long gone – along with assorted dolls, bicycles and other great toys, but thankfully the indescribable gift of God lives on and is still offered to every man, woman, and child. As David Jeremiah has shared, "All the Christmas presents in the world are worth nothing without the presence of Christ."
Ann Voskamp offers this perceptive take on Christmas: "So God throws open the door of this world — and enters as a baby. What religion ever had such a God that wanted such intimacy with us that He came with such vulnerability to us? What God ever came so tender we could touch Him? So vulnerable that His bare, beating heart could be hurt? Only the One who loves you to death." God to earth – Merry Christmas!
---
Bob and Susan Beckett pastor The Dwelling Place City Church at 27100 Girard Street in Hemet, CA. For more information you can visit them at DPCityChurch.com.
Find your latest news here at the Hemet & San Jacinto Chronicle