CALIFORNIA.COM TEAM | CONTRIBUTED
Every part of California offers something unique and memorable. Some places are great for the outdoorsy among us, others for the lavish spenders, and of course, there are places for the diehard surfers. But what about those who are ready to settle down? Those with families and toddlers.
Located in the renowned Riverside County, Murrieta, California, is flourishing with fun family things to do in town and all around. Engulfed in relaxing hot springs, remarkable sycamore trees, an abundance of vibrant green fields, and a stunning view of the Santa Ana Mountains, it is an underrated pearl of California. This relaxing valley town is the perfect restful getaway that the whole family will love. With all the unexpected fun you are about to encounter, you may even want to call this place home afterward.
WHAT IS MURRIETA CA KNOWN FOR?
Aside from its charm, someone who can attest to its beauty is Esequial Murrieta, the man who bought Murrieta in the 1800s. Reminding him of his hometown in Spain, he found irresistible beauty in the valley that led him to purchase 52,000 acres. Since becoming a city in 1991, Murrieta has become the jewel of Southern California. It is renowned for its tight-knit community, location to festivals, affordable housing, and low crime rate.
Whether coming as a guest or a potential new resident, here are some fun things to do in Murrieta that will make you succumb to the same love for the town as Esequial.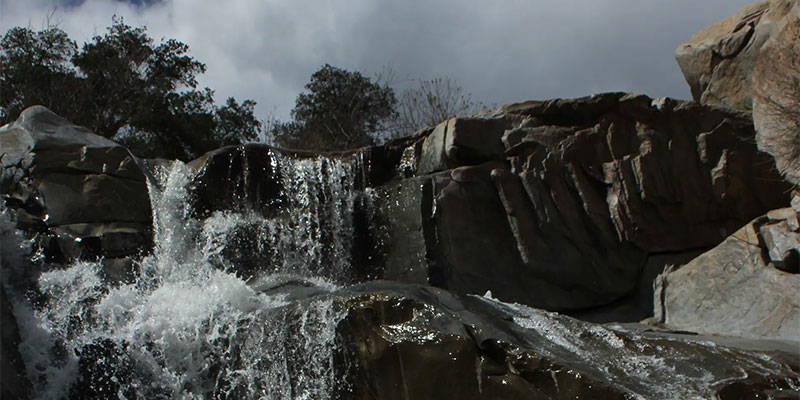 FEEL THE SPLASH OF A 150-FOOT WATERFALL AT TENAJA FALLS
The first stop on the list of fun things to do in Murrieta is a towering 150-foot waterfall. Lined by massive boulders and lush brush, this magnificent cascading fall is one of the must-see hiking trails in Murrieta. This hike is perfect for any skill level, with two different pathways to access the view. A short 1.5-mile out-and-back trail can get you to the falls in less than 30 minutes. The shorter route is popular, and parking spots are known to fill up, so make sure you go early. This is also one of the hiking trails in Murrieta where dogs are welcome on leashes.
A less popular but more scenic option is a 7.5-mile trail through Fisherman's Camp and along San Mateo Creek. It offers some of Murrieta's best views and is a relatively easy hike. No matter which option you take, Tenaja Falls is guaranteed to provide captivating natural beauty and a great photo opp.
Feeling inspired by the view? Tenaja Falls is just one of the many mesmerizing hiking spots In California.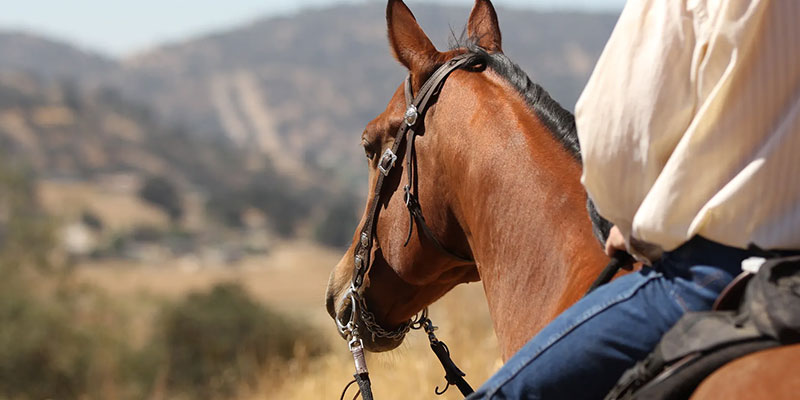 EXPERIENCE NATURE ON HORSEBACK AT SUSIE Q RANCH
Is hiking not your cup of tea? Susie Q Ranch offers an alternative way to see rolling hills, endless meadows, and vast wildflowers. It is a favorite Murrieta, California, tourism attraction. Horses colored with deep chestnut, sleek black, and stunning white coats are calling you to visit this breathtaking ranch and see the sunset upon their back.
Susie Q Ranch provides horses for kids as young as 4, making it a great family destination. 60-minute rides are available for kids 4 and up, 75-minute rides for kids 8 and up, and 90-minute rides for kids 10 and up. All rides can be booked as private rides for ultimate family bonding.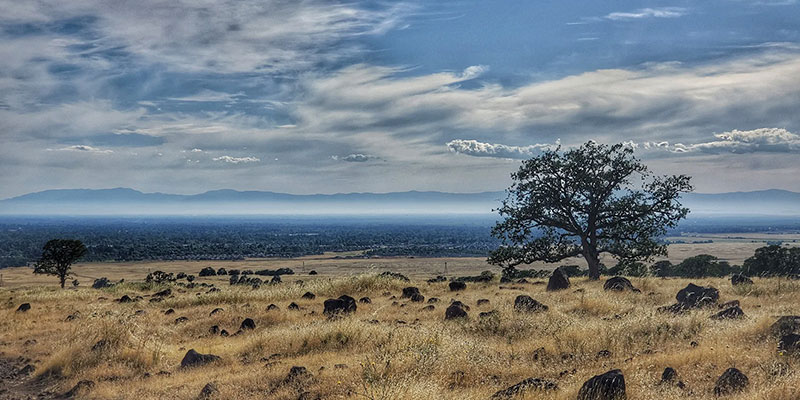 SEE ENDANGERED SPECIES AT SANTA ROSA PLATEAU ECOLOGICAL PRESERVE
Whether you seek a perfect place to go bird watching, want to embark on a casual stroll, are pining to see rare species, or just looking for another of the fun things to do in Murrieta, Santa Rosa Plateau Ecological Preserve is the spot.
Boasting 9000 acres, you can spend the entire day exploring the preserve. It has multiple trails, including the well-liked Moreno and Machado Adobes. On this hike, you will come across the two oldest standing structures in Riverside County. These structures were once used as bunkhouses for cowboys and date back to 1846, making them a significant part of history. You can also find picnic tables to enjoy a nice lunch or evening snack.
The Santa Rosa Plateau Ecological Preserve is home to more than 200 species of native birds and 49 endangered or rare animal and plant species. It even houses a species of fairy shrimp found nowhere else on Earth. Not only is this preserve a great spot to experience history, but it is prime for observing wildlife that you may have yet to experience at any of the parks.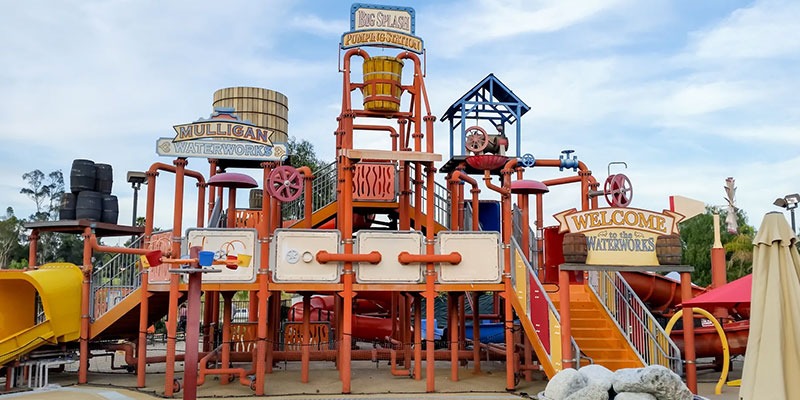 SURPRISE THE KIDS AT MULLIGAN FAMILY FUN CENTER
Mulligan Family Fun Center is a one-stop shop for all-day fun. Attractions such as laser tag, mini golf, go-karts, kiddie rides, an arcade, water slides, and batting cages make it a wonderland for kids and one of the prime fun family things to do in Murrieta, CA. Each attraction is individually priced but check their website for great deals and coupons.
Split the day's play with tasty cuisine on sight. Mulligan Family Fun Center has pizza, wraps, chicken strips, wings, salads, snacks, and desserts for purchase inside. Enjoy Dippin' Dots as you strategize with your family on how to win the next laser tag battle.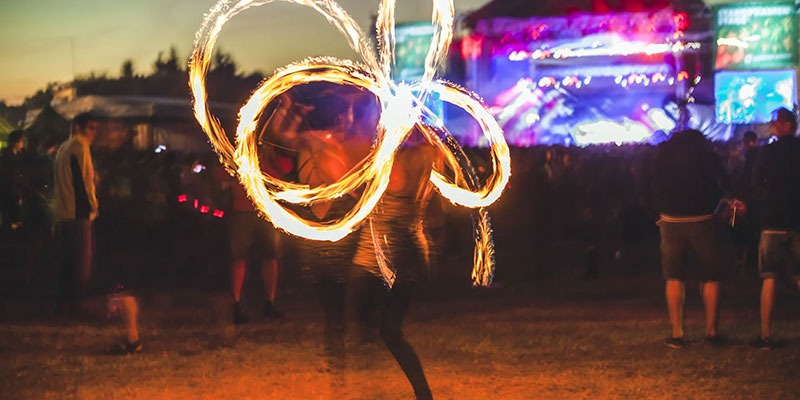 PARTAKE IN A FAMOUS FESTIVAL
Enjoy music, dancing, and community at one of the many festivals located in Riverside County. Riverside County is acclaimed for its lively festivals, including the prominent Coachella and Stagecoach.
Offering a superior location, it is less than 2 hours from Coachella and Stagecoach. While there is an abundance of alluring festivals to choose from, they can come at a price. Luckily, there are just as many free and kid-friendly festival options in Riverside County.
In a short hour's drive, you can find yourself at Mission Hotel and Spa. Voted "Best Public Lights Display" by USA Today, immerse yourself in millions of twinkling lights, life-size nutcrackers, and palm trees decked in green, red, and white. It is accessible to the public and is open from November to January free of charge. With Riverside County brimming with year-round festivals, Murrieta offers the perfect location for a day trip to a Riverside County festival, no matter what time of year it is.
PLAY LIKE NINJAS AT UPTOWN JUNGLE FUN PARK
Step into a land of bright colors, ball pits, obstacle courses, and trampolines at Uptown Jungle Fun Park. This place has all the stops to wear the kiddos out, including climbing walls, super slides, obstacle courses, trampolines, and ball pits. It even has a mini zip line and ball blaster arena for memorable fun. Grip socks are required and available for purchase at the location.
Is your kid a fan of American Ninja Warrior or just a monkey bar enthusiast? Uptown Jungle Fun Park has a ninja course and a spider wall. It is one of the most fun things to do in Murrieta, California. The best part? Uptown Jungle Fun Park values the adults' time just as much as the kids' fun. It provides free Wi-Fi and an adult lounge to hang out.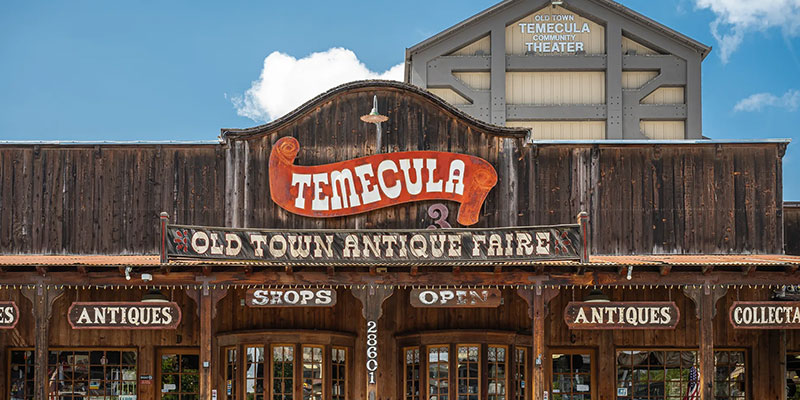 SHOP, DINE, AND PLAY AT OLD TOWN TEMECULA
After exploring downtown Murrieta, California head to Old Town Temecula for another great experience. A haven for history, Old Town Temecula is just a short drive from Murrieta. Blooming with rustic buildings and storefronts reminiscent of the historic golden west in the 1880s, Old Town Temecula houses artisan crafts, one-of-a-kind boutiques, and mouth-watering eateries. Be sure to check out the events calendar so that you don't miss out on a special experience.
Celebrating an occasion? Temecula is known for its hot air balloon rides. Enjoy a panoramic view of Southern California and solidify your love for the state. Rides are offered year-round and at sunrise.
Find your latest news here at the Hemet & San Jacinto Chronicle