On Saturday, January 2nd, 2021, at 6:34 P.M., members of the Riverside County Regional Gang Task Force Region 6 conducted a traffic stop in the 200 block of Jarvis Street, in the city of Perris. Deputies contacted Mark Trammel, a 27-year-old resident of Perris. Deputies discovered Trammel was on probation for possession of a firearm. A subsequent probation search of Trammel's residence revealed a loaded 9mm semi-automatic handgun inside of his bedroom.
Trammel was taken into custody and charged with being a Felon in Possession of a Firearm, Felon in Possession of Ammunition, Possession of an Unregistered Firearm, and Probation Violation. Trammel was booked into the Cois Byrd Detention Center.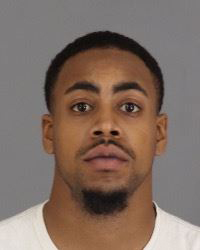 Anyone with information is encouraged to contact Deputy James Martinez at (951) 210-1000.
For media inquiries regarding this incident please contact the Media Information Bureau.
Find your latest news here at the Hemet & San Jacinto Chronicle