Recently, deputies from the Perris Station fielded complaints from community members about subjects soliciting money for a juvenile suffering from a medical condition at the intersection of Perris Blvd. and Nuevo Rd., in the city of Perris. On January 14, 2022, the Perris Station Problem Oriented Policing Team responded to the above location and conducted an investigation. During the investigation, it was determined the story of the juvenile suffering from the medical condition was made up, and the photo used on the sign was pulled from the internet.
Two adults, Davide Nistor and Ana Maria Dumitru, both 18 and reside in Anaheim, were arrested and booked into the Cois Byrd Detention Center for soliciting and theft by false pretenses. Two juveniles, 16 and 14, were also taken into custody and later released to child protective services.
The signs used as well as the $589 collected by the suspects were seized.
The Riverside County Sheriff's Department discourages residents from donating money to anyone with a homemade sign seeking money, because, in most instances, it's a scam. If anyone sees a solicitor with a sign, they are encouraged to report it to the Sheriff's Department or their local police department.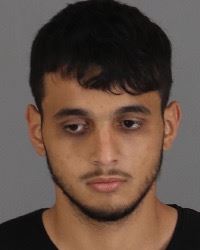 For media inquiries regarding this incident please contact the Media Information Bureau.
Find your latest news here at the Hemet & San Jacinto Chronicle