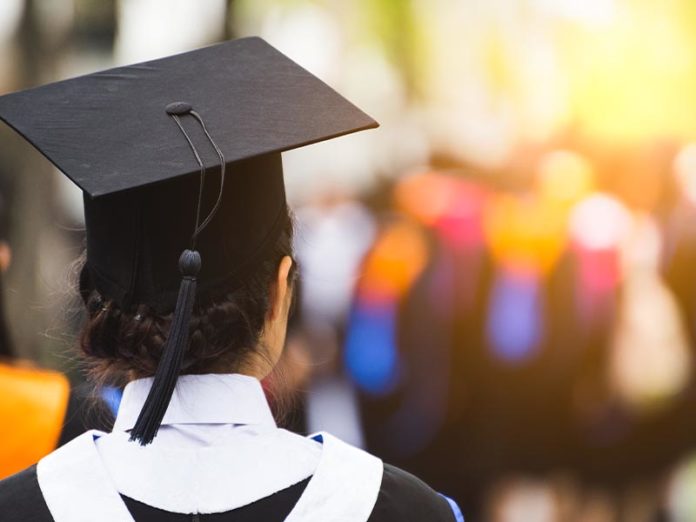 Sue Breyer, Co-President Hemet Education Foundation
Six local Hemet Unified School District students received the good news at their recent senior awards ceremonies that they had been awarded the Hemet Education Foundation Scholarship for their school's graduating class. The Hemet Education Foundation awards a $5000 scholarship to one student from each of the comprehensive high schools and a $500 scholarship to a qualifying student at the alternative high schools. This year's $5000 scholarship recipients are Jonathon Sanchez, West Valley HS; Aneth Castaneda, Hemet High School; Kai Ware, Tahquitz High School; Christopher Huerta, Western Center Academy, and Janeth Culviner, Hamilton High School. Starr Iwaszewski from Academy of Innovation received a $500 scholarship.
The Hemet Education Foundation awards these scholarships to students who truly desire a college education, who are often overlooked for other scholarships and financial awards, whose parents must pay for their education, and who has good citizenship and a GPA between 3.0 and 3.9. Each comprehensive high school provides up to three candidates for consideration and the Hemet Education Foundation Board then makes the selection. A scholarship committee, principals, or counselors make the selection at the alternative schools.
West Valley High School graduate Jonathon Sanchez says he "wants to pursue my dreams of being a forensic psychologist and being persistent and determined will help me achieve those dreams." He is hoping to attend Cal Poly San Luis Obispo with a major in psychology or criminology.
Aneth Castaneda, a recent graduate of Hemet High School, has been accepted to Cal State San Marcos for the fall semester and plans to major in visual arts, eventually becoming a professional photographer. "I have a passion for becoming a photographer. I find photography beautiful and aesthetic," Castaneda explains.
With a love of fashion and new clothing styles, Tahquitz High Schools' Kai Ware has his eyes on a major in Fashion Design. He hopes to attend either UC Davis or Cal State Long Beach and is "more than excited to start this new chapter and take on my future and career."
Hoping for acceptance to UC San Diego, UCLA or UC Davis, Christopher Huerta of the Western Center Academy plans to major in neurobiology or biochemistry with a projected career path in neurology or neurosurgery. "I'm ready and eager to show the world the individual I've become and all the skills that I can bring to the table. My career path is going to be long and demanding, but I'm ready to face each challenge and obstacle one step at a time," Huerta says.
Hamilton High School graduate Janeth Culviner plans to pursue a degree in business at San Diego State University in the fall. "After college, I would like to join a successful business to support my parents and family," Culviner explains. "I do intend to give the same effort and dedication once I go to college, so I can continue my history of success."
Starr Iwasqewski says that "this world needs more people to help fight for justice, and the idea that I can help make this world even the tiniest bit safer is what keeps pushing me to my goals." The recent graduate of the Academy of Innovation plans to further her education by attending MSJC to earn her associate degree in Administration of Justice before transferring to UC Irvine to earn her bachelor's and eventually master's degree in the same field. Her goal is to be accepted to the FBI academy in Stafford County, Virginia.
The Hemet Education Foundation has been supporting schools and students in the Hemet Unified School District since the 1970s. Funds for senior scholarships and other financial contributions to school sites are generated by the foundation's yearly "Bucks-a-Month" payroll deduction fundraising effort. They are also a Silver Sponsor for the Hemet San Jacinto Student of the Month program. For more information about the Hemet Education Foundation or to make a donation, visit their website at https://hemeteducationfoundation.weebly.com.
Find your latest news here at the Hemet & San Jacinto Chronicle