Reporting Deputy: Sergeant Steve Brosche
File # D221040047
Details:
On September 20, 2021, Joshua Crosier, a 27-year old male resident of Hemet, was reported missing by his family members after they lost contact with him in late August of 2021.
In April of 2022, Investigators from the Central Homicide Unit received information that Crosier was murdered and assumed the investigation, working it as a no-body homicide.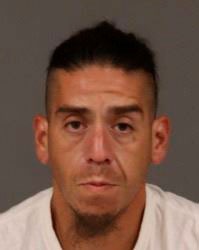 On July 28, 2022, after several months of interviews and evidence collection, investigators arrested Ricardo Pardo, a 39-year old male from the Perris area and booked him into Cois Byrd Detention Center. Pardo was later charged with murder by the Riverside County District Attorney's Office.
On August 2, 2022, after searching several locations male remains were located believed to be Crosier's body, the remains were located in the county area of Perris. This is an active investigation and anyone with information regarding this case is encouraged to contact Investigator Deanne of the Central Homicide Unit at (951) 955-2777.
For media inquiries regarding this incident please contact the Media Information Bureau.
Find your latest news here at the Hemet & San Jacinto Chronicle