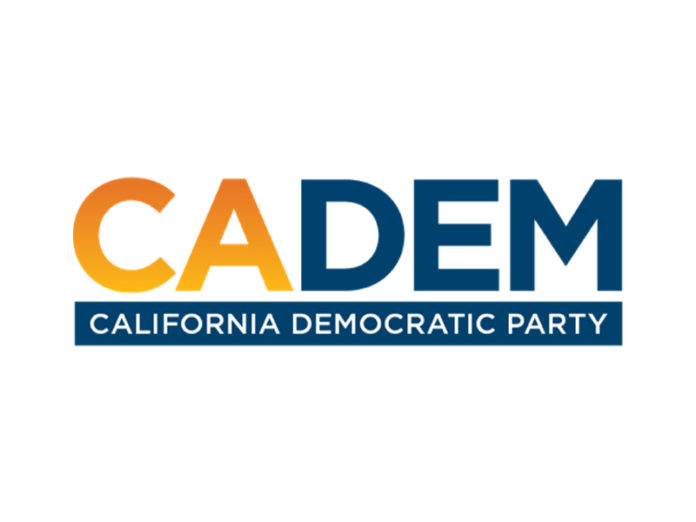 The California Democratic Party (CADEM) launched the Vote 2020 Day of Action, mobilizing voters from across the state and nation to prepare for November 3rd. Nearly 700 activists gathered virtually to hear from Congressmember Barbara Lee, California Secretary of State Alex Padilla, CADEM Chair Rusty Hicks, Anti-Recidivism Coalition Executive Director Sam Lewis and School Board Trustee for Stockton Unified School District Candelaria Vargas. The speakers highlighted the importance of voting during an unconventional 2020 election season while paying tribute to Supreme Court Justice Ruth Bader Ginsburg.
"Our country mourns the loss of a giant, an icon and a warrior for democracy, Justice Ruth Bader Ginsburg. In her nearly three decades of service on our nation's highest court, she fundamentally changed life for women in America, and changed our entire nation for the better," stated Congressmember Lee. "Justice Ginsburg was a pioneer for reproductive rights, civil rights and equal protection under the law. Without her leadership and conviction, the world would be a different place for women, people of color and other marginalized communities. Her tenacious fight for gender equality in the face of powerful opposition, and her historic opinions and dissents on the bench, bent the arc of history towards justice. As courageous as she was intelligent, her decency, her legal brilliance and her commitment to a democracy that serves all, rather than the few, make her a model for the next Supreme Court Associate Justice and for all justices that will follow her."
"California Democrats are saddened by the passing of Justice Ginsburg," said Hicks. "As we reflect on her life, we are determined to continue the march towards progress. We will honor the legacy of Justice Ginsburg by making our voices heard in the halls of power, in the streets of our communities and at the ballot box on November 3rd," Hicks stated.
Vargas, School Board Trustee in Stockton lead the event in remembering RBG by stating, "As a Latina, former foster kid, survivor of a household of domestic violence and sexual abuse, and mother of two brilliant little brown girls, I wanted to share what RBG meant to me," said Vargas. "Her life was a revolution that paved the way for young women to be seen, heard, believed and valued. Justice Bader Ginsburg spent her life rising above – despite adversity. She fought against gender discrimination, unified women across the world, and stood firmly against patriarchy and sexism."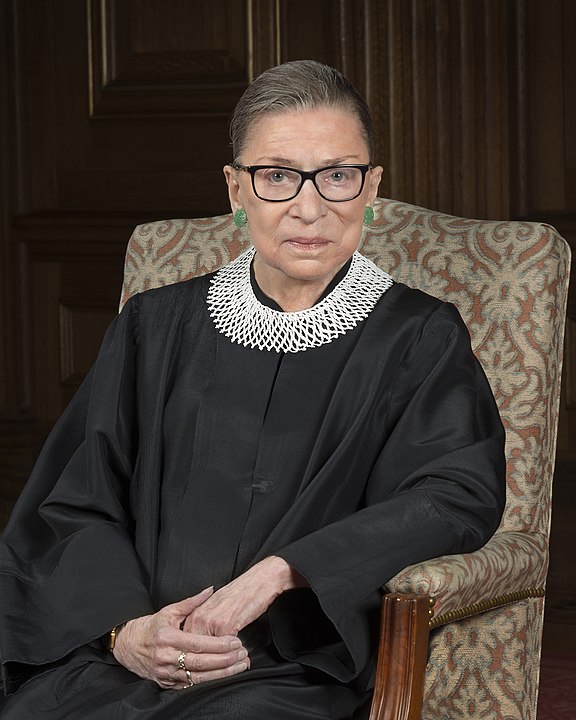 During the event, California leaders applauded the record-breaking number of registered voters in the Golden State. "Voters are fired up and ready," said Padilla. "We have over 21 million registered voters in California. Nearly 85 percent are registered to vote – a rate we have not seen in nearly 70 years. But that means there are still 4 million unregistered and eligible. And there are an unknown number of voters who need to update their registration – they moved, been displaced by fires, or maybe they're college students back at their parent's house since their campus is closed," continued Padilla. "There is no time to rest – keep registering voters!"
"Almost every aspect of our lives has something to do with voting," said Lewis. "People have fought and died for us to be able to vote freely. They've literally sacrificed their lives so that our voices could be heard, so that we would have a voice in the democratic process in our cities, counties, states and country," Lewis concluded.
During the event, CADEM encouraged all of Californians to get involved in the Vote 2020 Truth Squad and the Voter Protection Team. The volunteers will share facts about voting in 2020 and vote-by-mail as well as provide resources to community members through the Voter Protection Hotline, which is scheduled to open up October 20 until the polls close on November 3rd.
For more information, visit https://cadem.org/vote/voter-and-vote-by-mail/ or https://cadem.org/vote/voter-protection-team/.
-CADEM
Find your latest news here at the Hemet & San Jacinto Chronicle