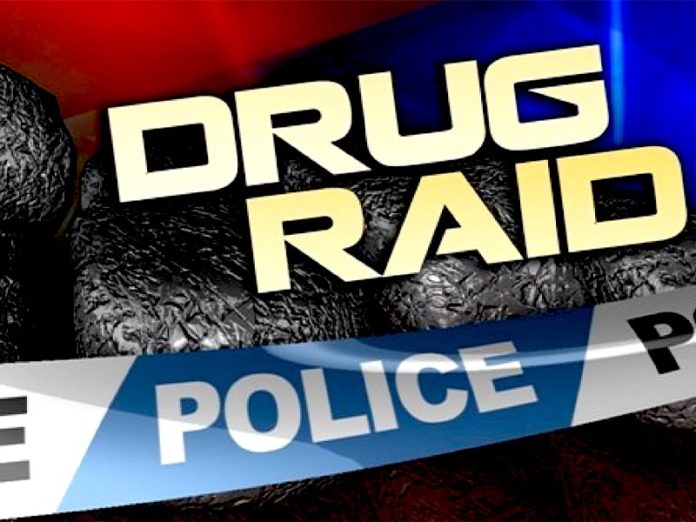 (Illegal Marijuana Cultivation)
On Saturday, July 18, 2020, at approximately 9:10 A.M., deputies from the San Jacinto Sheriff's Station responded to assist Cal-fire and Southern California Edison with a power grid fire in the area of Enchanted Trails and Old Bridge in the city of San Jacinto. After further inspection, it was determined that the power grid fire was caused by a residence located at the 1100 block of Enchanted Trails. This residence had overloaded the power grid system in this area, causing it to over heat and light on fire.
The San Jacinto Special Enforcement Team responded and confirmed this residence was an illegal indoor marijuana grow. A search warrant was authored and served at this residence. Deputies located seven makeshift grow rooms and collected 1,010 marijuana plants at various stages of growth, large amounts of packaging, 24 fans, 35 lights and 41 ballast. California Edison confirmed an illegal electrical by-pass underneath the electrical meter, the estimated theft of utilities is $45,000.  Two male subjects were detained inside the residence, Stan Ly, a 64-year-old resident of Rosemead. Deputies were unable to identify the second subject and he was listed as John Doe. Both Ly and Doe were transported to Larry Smith Correctional Facility and booked for Maintaining a drug house,  Theft of utilities, Marijuana cultivation and Marijuana sales. This investigation is on-going.  Anyone with additional information is urged to call the San Jacinto Sheriff's Station Deputy Pingel at (951) 654-2702.
Find your latest news here at the Hemet & San Jacinto Chronicle
Search: Illegal Marijuana Cultivation