Reporting Deputy: Sergeant Mike Kelleher
File # EV231020079
Details:
In April 2023, investigators with the Riverside County Sheriff's Office, Special Victims Unit responded to a high school in the 7400 block of Scholar Way in the city of Eastvale to investigate allegations that a teacher was having inappropriate contact with students. The teacher was subsequently placed on administrative leave during the investigation and has since been released.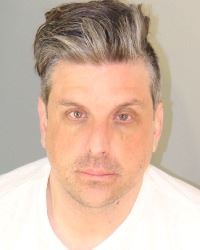 Investigators determined that Chad Costello, a 44-year-old resident of Anaheim, had inappropriate contact with students. On November 16, 2023, Costello was arrested in the city of Anaheim by investigators and will be booked into the Robert Presley Detention Center for child annoyance and sexual battery.
This is an ongoing investigation, and no further details are available. Anyone with information regarding this case is encouraged to call Investigator J. Andrade at (951) 955-1701.
For media inquiries regarding this incident please contact the Media Information Bureau.
Find your latest news here at the Hemet & San Jacinto Chronicle