On October 12, 2020, about 6:30 p.m., investigators and deputies assigned to the Southwest Station served a search warrant at a residence on the 39000 block of Sundance Cir., Temecula in relation to a lewd acts with minors investigation. Several evidence items were seized at the location. Erik Saradpon was arrested at the Temecula Dance Co. on Felix Valdez Ave. in Temecula. Saradpon is a dance instructor and is alleged to have had inappropriate contact and relationships with former and current students. Saradpon was booked at the Cois M. Byrd Detention Center, bail $10,000.00.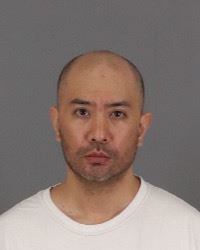 The investigation is currently on-going and no further information will be released at this time. If anyone has information in regards to this incident or any other similar incidents they are encouraged to call Investigator Franchville at the Southwest Station at 951-696-3000.
Citizens may also submit a tip using the Sheriff's Crime Tips online form.
For media inquiries regarding this incident please contact the Media Information Bureau.
Find your latest news here at the Hemet & San Jacinto Chronicle