Grant winners will use funds for their classrooms
By Sue Breyer, CalRTA Division 33 Vice President
Scrolling through Facebook posts and reading those pesky forwarded emails that fill up our Inbox has paid off for three local educators in the Hemet Unified School District. Division 33 of the California Retired Teachers Association (CalRTA) held its final teacher grant drawing on Tuesday, June 1st during their last membership meeting before breaking for the summer, with retired NBC4 newscaster, Fritz Coleman, randomly drawing the names of winners. The three $100 grant recipients were Natasha Dobbins from Dartmouth Middle School, Frank Urquiza from West Valley High School, and Erin Thompson from Whittier Elementary School.
Natasha Dobbins teaches 7th and 8th grade AVID at Dartmouth Middle School and has worked with the AVID program for over ten years. She learned about CalRTA's $100 Teacher Grant program from Facebook, and from long-time Dartmouth colleague, Paul Kobayashi, who received the grant in February. Dobbins says, "I can't wait to use the funds for AVID supplies – 2 ring binders, pencil pouches with supplies such as pencils, pens, highlighters, Expo markers and erasers."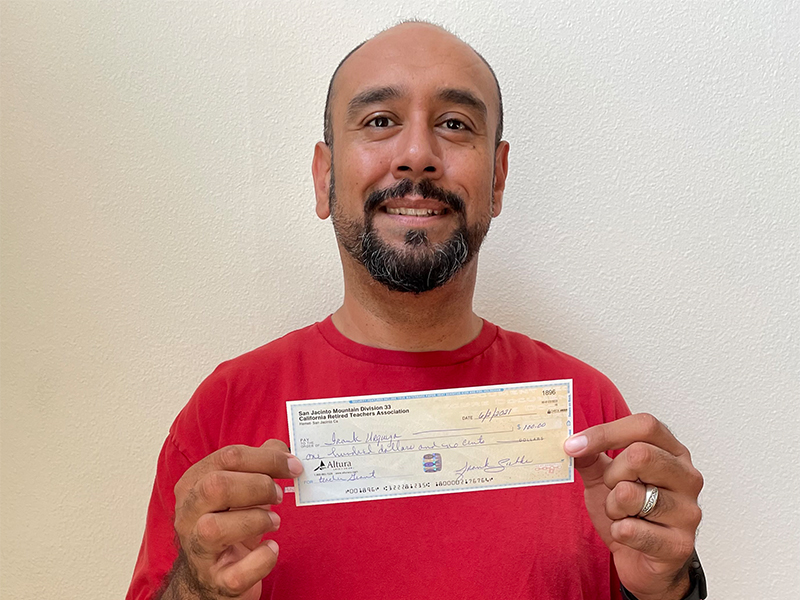 West Valley High School math and AVID teacher, Frank Urquiza, heard about the Teacher Grant program from a CalRTA email he received at work forwarded to him by school principal, Shannyn Cahoon. Urquiza says he plans on "using this generous grant to purchase an online math program that will be used by my students for practice, mastery, and remediation of current and past content during this coming school year. With the recent learning effects due to COVID-19, I know my student will appreciate this resource to help them in their educational endeavors."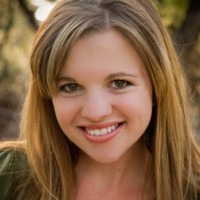 Erin Thompson, an Education Specialist at Whittier Elementary School, teaches 4th and 5th grade Special Education to students with emotional disabilities.
Thompson says, "I plan to purchase books – a class set (10 each) — of a few read alouds. I will also be purchasing SEL materials as I teach students with Emotional Disabilities. I would like a 3D puzzle of the earth or a solar system model kit or Geography Puzzles."
CalRTA Division 33 will resume its $100 Teacher Grant drawings at their first membership meeting in October. Applications will open in early September, with emails sent to the principals of all elementary, middle and high schools in Hemet, San Jacinto and the surrounding areas. Teacher Grant announcements and applications can also be accessed from Division 33's Facebook group https://www.facebook.com/groups/calrtadivision33 and from their Division website https://div33.calrta.org/scholarships-and-grants/.
Find your latest news here at the Hemet & San Jacinto Chronicle