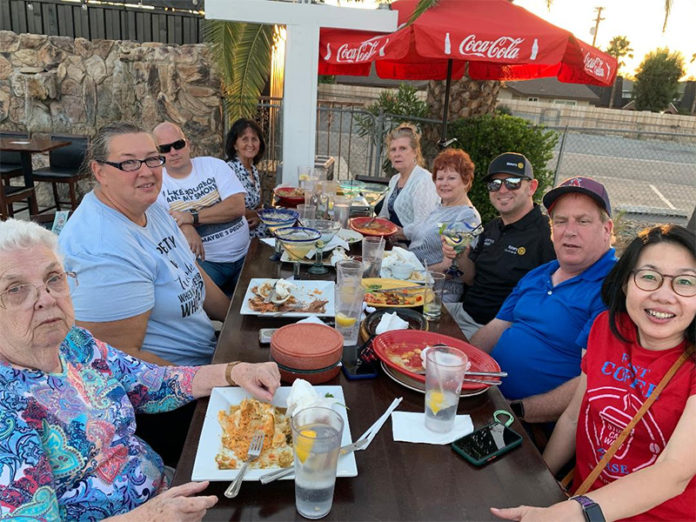 (Local Service Clubs)
On Friday Aug 7, the Hemet Rotary and San Jacinto Lions teamed up to CA$H MOB local restaurant, El Patron. Thirty members of the two clubs met for dinner. They plan to CA$H MOB local businesses through out the coming months.
Rotary president Dan Cortese said, "The service clubs in this valley are passionate about our local small businesses, and anything we can do to help during this crisis, we are willing to do it! We will make every effort to keep our businesses alive and help our community thrive".
They want to support local businesses with a CA$H MOB, which means on a given day and time everyone comes to that business to buy something.
Hemet Rotary will post their next event on Facebook @HemetRotary and everyone is welcome to become part of the CA$H MOB. If you can't make the event, go on your own and support the business.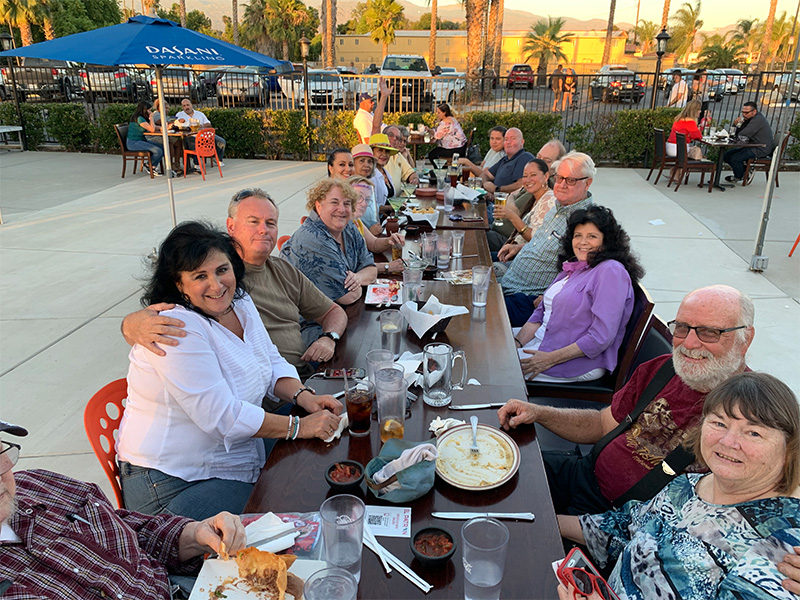 ---
Rotary is an international service club that believes "Service Above Self". Previously they were meeting at 5:30 at the DVAC building on Harvard. Because of COVID-19 they are now meeting virtually on Zoom. They have a different speaker every week. Anyone is welcome to join the meeting. Again, check out their Facebook @HemetRotary to join the meeting.
-Stacey Bailey
Find your latest news here at the Hemet & San Jacinto Chronicle
Search: Local Service Clubs