(Moreno Valley Man)
LAKEVIEW — One person was killed and another hospitalized with critical injuries after a head-on collision and rollover involving at least two-vehicles in the unincorporated community of Lakeview, just north of Nuevo. The tragic accident happened earlier morning of Wednesday, Sept. 18.
CHP, Cal Fire/Riverside County Fire Department and other emergency personnel were dispatched to the scene around 6:10 a.m., after receiving multiple reports of the fatal collision. When officials arrived they found two pickups trucks blocking both directions of the roadway. The vehicles were described as a burgundy Ford F150 and a red Dodge, and vehicle parts and debris were spread across both sides of the two-lane road.
While CHP began investigating the cause of the crash, Cal Fire used the "Jaws of Life" to extricate one of the critically injured drivers who was left trapped inside the mangled wreckage of his pickup truck. The other driver, who was possibly ejected from his vehicle, succumbed to his injuries and passed away at the scene.
Riverside County Sheriff-Coroner's officials have named Julio Aguillon-Hernandez, 43, of Moreno Valley, as the man killed in the crash. CHP had previously reported Aguillon-Hernandez was ejected from his pickup truck when he was involved in the rollover traffic collision. A coroner's release indicated the victim passed away at the scene of the crash and was pronounced deceased at 6:22 a.m.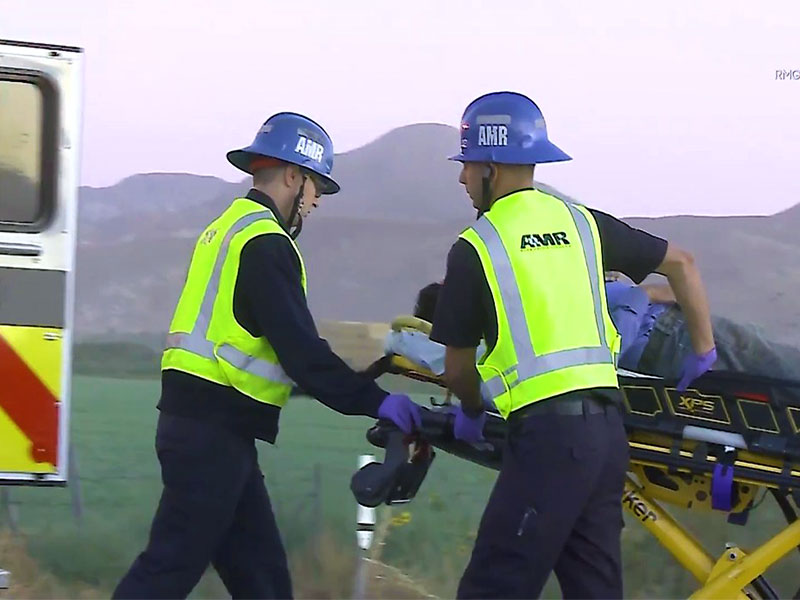 The surviving driver was eventually transported to Riverside University Health System in Moreno Valley with injuries Cal Fire later described as critical.
Although the roadway remained open, early morning commuters and other area motorists were forced to use the road's dirt shoulders to slowly work their way past the scene of the deadly crash. The accident caused a miles-long backup and drivers stuck in the traffic nightmare later reported prolonged delays as a result of the collision and subsequent investigation and clean up.
CHP is investigating the cause of the accident and they have not yet released any details regarding their investigation, which is ongoing.
Find your latest news here at the Hemet & San Jacinto Chronicle
Search: Moreno Valley Man