MSJC | Contributed
Mt. San Jacinto College (MSJC) kicked off its Fall 2021 semester on Monday, welcoming more students back to its campuses for in-person classes and services, including at its new Temecula Valley Campus.
MSJC is offering a robust amount of face-to-face, on-campus classes and online classes for the fall and continues to monitor state and county guidance related to COVID-19 for any necessary changes. MSJC also offers late-start courses that begin in October.
The college has implemented health and safety measures as outlined by the Centers for Disease Control and CalOSHA to ensure a safe learning and working environment for students, faculty, classified professionals, administrators, and other visitors — all of whom must wear masks indoors at this time.
A total of 13,993 students were enrolled in person or online at MSJC for this fall. That number is expected to peak around 14,500.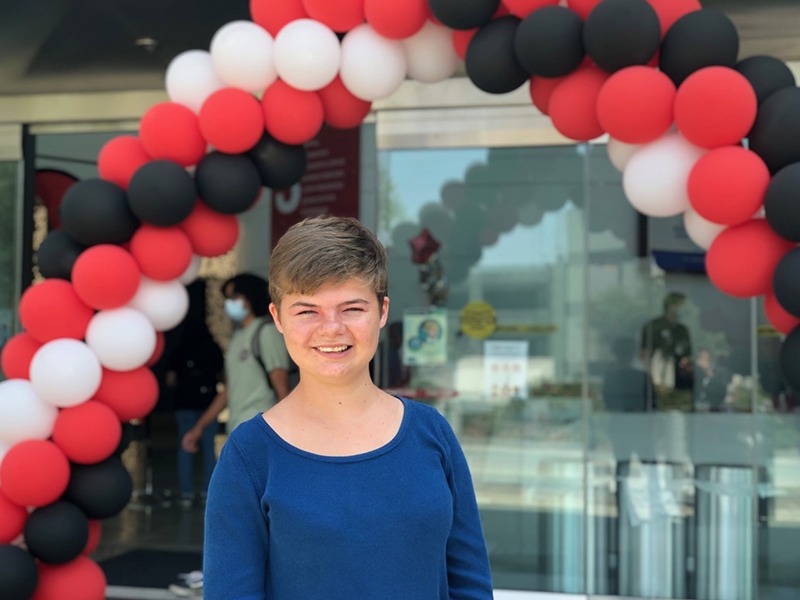 MSJC welcomed students for the first time to the new Temecula Valley Campus, 41888 Motor Car Parkway, for classes and services.
Murrieta resident Castin Chamberlain, a social justice major who previously attended the Menifee Valley Campus, started classes at the Temecula Valley Campus on Monday.
"It's absolutely beautiful. It's honestly breathtaking," said Chamberlain, who served as the college's student trustee in spring 2021. "It's a way better drive for me."
Temecula resident Changpin Park, a biology major who wants to become an allergist, appreciated the short commute to the new campus.
"I'm so glad the Temecula Valley Campus is open for students," he said. "It's bigger than I thought it would be. It's very new and clean. It'll motivate me to do well."
Dr. Roger Schultz, superintendent/president of the college district, visited the San Jacinto and Menifee Valley campuses to greet students before arriving at the Temecula Valley Campus. The first day of the Fall 2021 semester is the first time students have been back since the pandemic closed campuses in March of 2020.
"The ability to visit each campus and welcome students back has been so exciting," Dr. Schultz said. "It is thrilling to go from empty campuses to a vibrant educational environment again. I've been able to talk to students, faculty and our classified professionals face-to-face for the first time in a long time."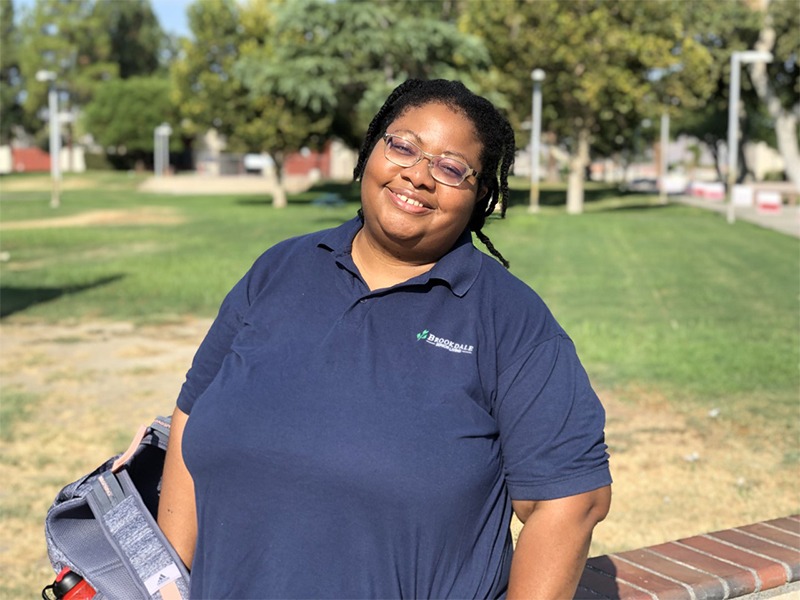 At the new Temecula Valley Campus, Dr. Schultz said "Before today, we've only seen the artists renderings. Now we finally get to see our students use the state-of-the-art classrooms, technology and study spaces. It's exciting. The energy for higher education in this region is just going to grow exponentially."
Ijeoma Akosionu, a diagnostic medical sonography major, attended the San Jacinto Campus for the first time.
"The mountains are so pretty here," she said. "It's a nice campus."
Akosionu works as a caregiver at a senior living facility, but wants to be an ultrasound tech.
"It's a growing field and I'm very excited about it," she said.
Saul Hernandez, a English major from Hemet, attended the San Jacinto Campus on Monday.
"It's my first time in person. I love the vibe," he said. "Being here, now I want to study. I feel motivated."
Jude Blackshear of Murrieta is excited to take ceramics at the Menifee Valley Campus and psychology, English and drawing online.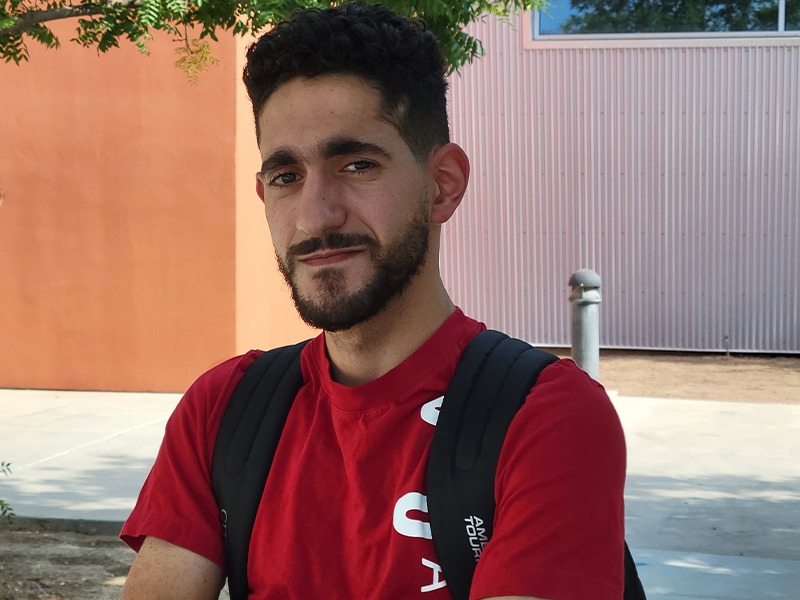 Raja Hinno of Menifee is taking statistics and chemistry at the Menifee Valley Campus and accounting online. He plans to transfer to Cal State University San Bernardino and major in accounting.
Among the new and exciting programs offered this fall are aviation science, culinary arts, engineering technology, and geographic information science (GIS). Students can learn more about them at www.msjc.edu/CareerEducation. Students can search the MSJC Fall Schedule of Classes to find face-to-face or online classes. The college will continue to expand face-to-face, on-campus services and classes as student demand and state guidance related to COVID-19 allows.
Students can schedule appointments for registration, financial aid, counseling, and the Student Health Centers with MSJC professionals in person or online by visiting the Student Support HUB. The MSJC libraries and learning resource centers (LRC) are also open to students now.
Mt. San Jacinto College serves about 27,000 students annually in a district covering 1,700 square miles from the San Gorgonio Pass to Temecula, with campuses in San Jacinto, Menifee, Banning and Temecula.
MSJC awarded a record-breaking 3,848 degrees and certificates to 2,173 graduates on May 27, 2021.
Have a wonderful day and please follow MSJC on social media – Facebook, Twitter and Instagram.
Find your latest news here at the Hemet & San Jacinto Chronicle