Irene Blanco doesn't let a challenge stand in her way. She came to the U.S. five years ago, unable to speak English. On Thursday, May 25, she served as a student speaker at Mt. San Jacinto College's (MSJC) 2023 commencement, where she received her associate degree.
"Don't let anyone tell you that you can't achieve your dreams," Blanco told her fellow graduates. "Today, I am here to tell you that everything is possible!"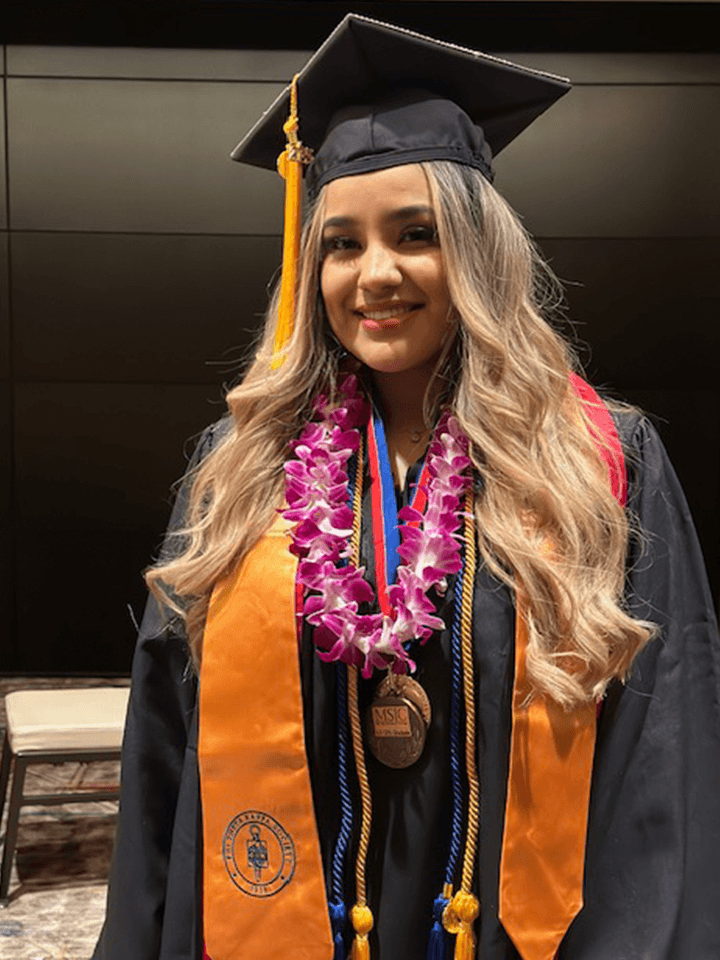 Blanco, of Menifee, was one of 2,078 graduates in MSJC's Class of 2023. During two commencement ceremonies held at Pechanga Resort Casino in Temecula, MSJC awarded a total of 2,881 degrees and certificates. The Class of 2023 earned 2,514 associate degrees and 367 certificates, as some students earn more than one degree, certificate, or a combination.
This year's commencement theme was "Together: We Live. We Dream. We Transform."
Blanco, who served as the speaker for the morning ceremony, said she signed up for English as a Second Language classes at MSJC and expressed interest in pursuing nursing. Despite warnings it would be tough, she enrolled in prerequisite math and science courses and graduated with a 4.0 GPA. She was accepted into several universities and chose the nursing program at Cal State San Marcos.
Kennidy Martin, of Cherry Valley, soared both on the court and in the classroom as captain of the volleyball team and a scholar with an impressive GPA. While at MSJC, she developed an incredible connection in the Umoja program.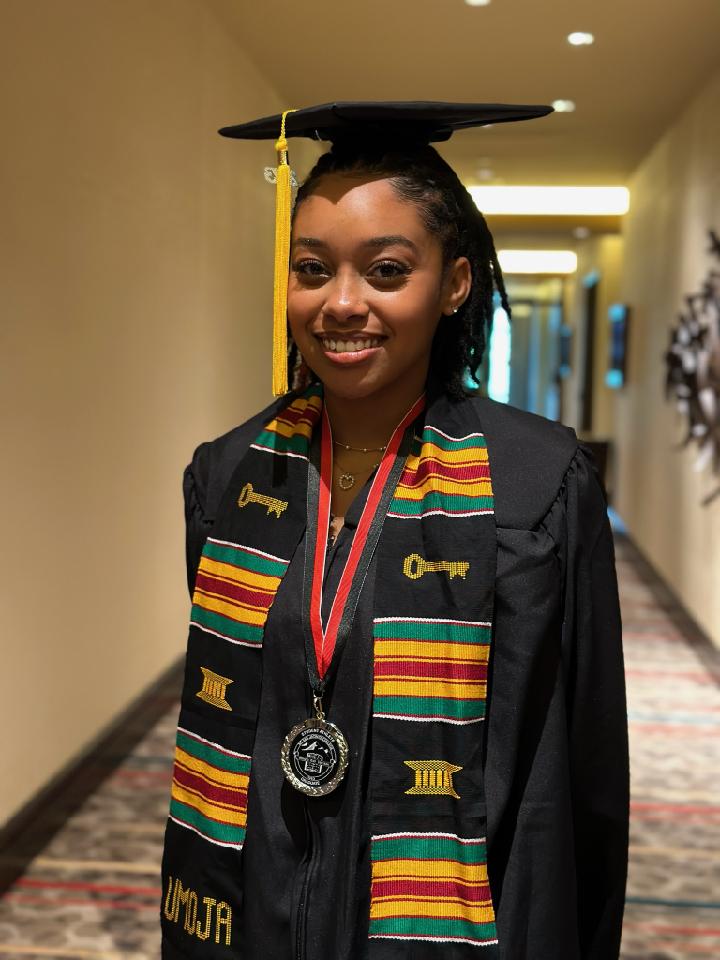 Umoja (a Kiswahili word meaning unity) is a learning community dedicated to the academic success, personal growth, and self-actualization of African American and other students.
"Umoja provided me with a community of students with similar interests and goals. I'm sure to stay connected with many of them," Martin said.
Nearly 900 graduates participated in one of the two graduation ceremonies. The Class of 2023 includes graduates from 17 years old to 69 years young.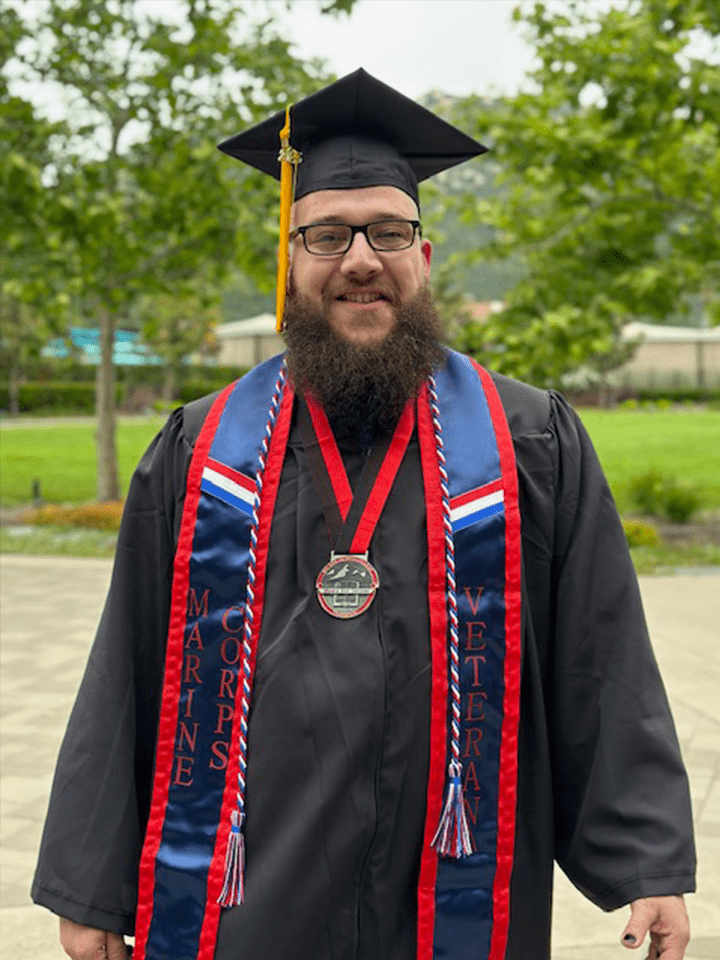 Dalton Denis, of Murrieta, a former Marine, earned his degree in just a year and a half.
"Hands down the [MSJC] Veterans Center is the main reason my transition to college and now transfer went smoothly," Denis said. "They helped me through the VA process, assisted with paying bills, and guided me through my education. It truly is a community and valuable resource."   
Diego Martinez, of Hemet, served as president of the Student Government Association during the 2022-23 academic year and actively represented MSJC students not only on campus, but throughout the state.
"I am grateful for the experience I had at MSJC," Martinez said. "It provided me with a strong academic foundation, valuable leadership skills, and a sense of community that I will carry with me."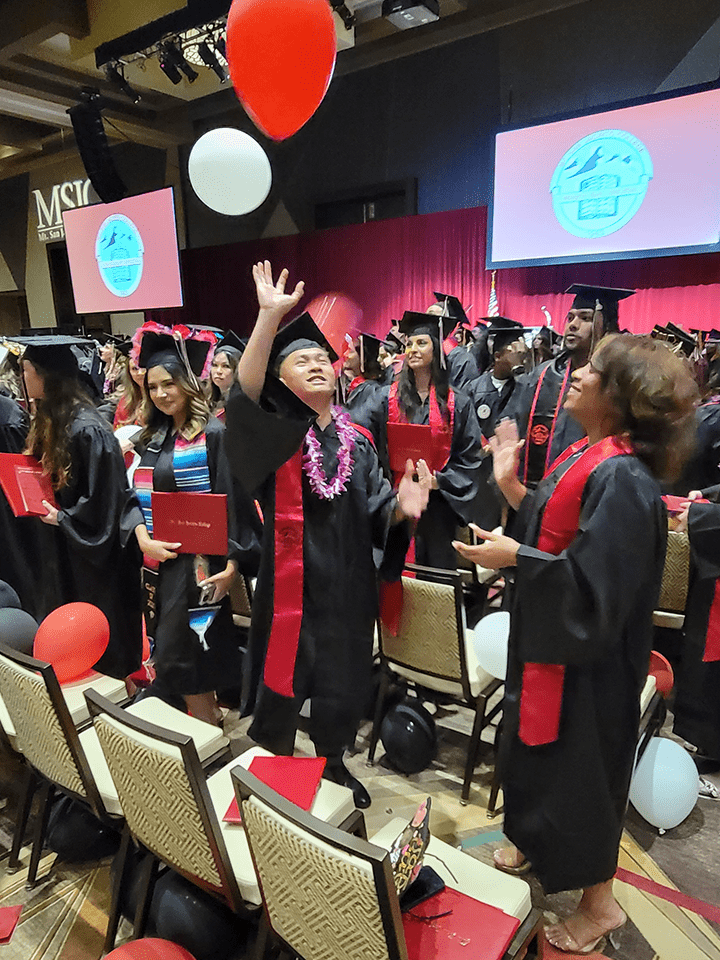 Glenda Dixson served as student speaker during the afternoon graduation ceremony. Dixon, a management and supervision major from Hemet, plans to combine her management degree with teaching credentials.
"We are graduates today celebrating our achievements here at MSJC," Dixson told the Class of 2023. "This is just the beginning of a transformation of professionals, who have soared like the Eagles that we are. Because we never gave up on our dreams, never gave up learning, we are transforming education into real life accomplishments."