There are many residents of our valley that are doing their part by making positive changes and working towards the growth of our community. One great example: Grandfathers for Golf.
Grandfathers for Golf is a non-profit, charitable 501(c)(3) program. They are staffed mostly by senior citizens, all of which are volunteers. The organization currently has 40-50 volunteers, all dedicated to teaching Golf to young children that come from both low-income families and financially solvent families, all at no cost. They are partnered with Golden Era Productions to use the Golden Era Golf Course in San Jacinto, as well as with Valley-Wide Recreation to use the Echo Hills Golf Course, in Hemet.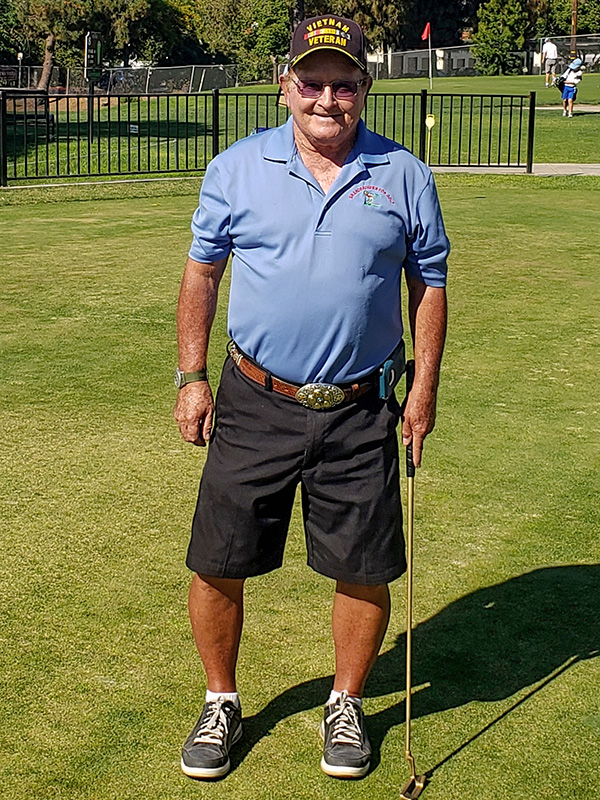 Everyone that is a part of Grandfathers for Golf is there for the betterment of the children's lives, as well as to be a part of something bigger than the individual. President of the organization, Tony Viola, describes, " I've noticed a phenomenon over the years that I have been here, and that is the fact that all of these volunteers out here have bonded together and become a family. They became their support system, helping each other throughout senior citizenship".
He continued, adding, "The kids and volunteers all come from different backgrounds and cultures, and they've meshed very well. They learn from each other's differences and use them to have a great experience".
Another volunteer, Bob Wadlow, has volunteered with Grandfathers for Golf for three and a half years. He tells of his experience, "Helping the kids every day gives us a chance to give back. I've been volunteering my whole life, helping children, and not only is it a good experience for us but at the same time, we are helping these children learn the game of golf, the proper etiquette of the sport, the behaviors, and mannerisms. It gives life a purpose".
The Grandfathers offer beginner, intermediate, and advanced classes. They have programs every season of the year. For the fall, winter and spring programs, their charter partners with the San Jacinto Unified School District to have busses at every middle school in the valley to provide the kids with transportation to every class.
Once enrolled, GFG provides every child with a golfing hat, shirt, and their own set of clubs, free of charge. Parents are always welcomed to come to watch and can be down on the course, taking every step of the session alongside their children.
A new volunteer, Ron Davis, found a few hours of his time that he could dedicate to such a positive and impactful cause. Davis, who lives in Huntington Beach, called the organization, "inspiring" and "welcoming."
Many of the volunteers, like Davis, found out about the organization through their Men's and Women's Club, where adults gather and hang out, around the game of Golf. On Thursday mornings, they meet at the Golden Era Golf Course, at 7:30 a.m. For the mere price of $25, you will receive a continental breakfast, lunch, and 18 holes of Golf. $5 of the $25 is entered into a prize pool, while the rest of the proceeds go directly to Grandfathers for Golf. This is a great way to meet the volunteers and gather more information on what the Grandfathers are all about.
Another option, as Davis suggests, is, "…to come down and hang out. See everything that these guys have going on here. You see the difference it makes for these kids once you're here helping them out".
Viola praised his volunteers, but also the donors, stating that, "Golden Era Productions, San Jacinto Unified School District and Soboba are our main contributors, along with the many other individual donors here in the valley."
He also spoke on the lasting effect that his organization has had on families. He described a young boy with autism, whose parents signed him up with Grandfathers. He was nonverbal, and they took him in and taught him Golf. He was able to socialize with the children, as well as with the Grandfathers. In the end, they helped him towards becoming verbal. Years later, Viola receives a call from the boy's parents, saying that he is doing well and has a job. They credited the Grandfathers for Golf as the ones who changed that boy's life, forever.
This one example is a perfect representation of what Viola, Wadlow, Davis, and the rest of the organization stands for. They wake up each morning, looking forward to walking onto the course, and sharing their knowledge and wisdom with the children of our community. Seeing the smiles on the faces of our youth is their biggest goal. As they put it, "Volunteers come in all types: men, women, older, younger, liberal, conservative. The core value that unites them all in a single purpose is that they want to make a difference in a child's life".
The Grandfathers for Golf are always looking for more volunteers, and are ready to welcome you to the golf course. They plan on pursuing future growth, changing their official name too, "Grandfathers for Golf, Inc." If you are interested in volunteering or getting your children involved, please visit: www.grandfathersforgolf.org
---
The author of this story can be contacted at [email protected]