Reporting Deputy: Sergeant Carlos Garcia Villa
File # L231870080
Details:
On Thursday, July 6, 2023, at 10:32 PM, deputies from the Lake Elsinore Station responded to the 31000 block of Cedarhill Lane, in the city of Lake Elsinore, reference an intruder inside of their residence while they were sleeping. The victims were woken up by the suspect exiting their master bedroom.
Deputies arrived and entered the residence after the victims had safely exited. Deputies found the residence was ran sacked but did not locate a suspect inside. The investigation revealed that a back sliding glass door was left unlocked, which is how the suspect made entry into the residence. While conducting the investigation, deputies located and detained Logan Davis, an 18-year-old transient in the city of Lake Elsinore.
The stolen property from the residence was located and collected. Subsequently, Logan Davis was arrested and transported to the Cois Byrd Detention Center and booked for burglary in the first degree.
This is an ongoing investigation. Anyone with additional information is encouraged to contact Deputy Maragno of the Lake Elsinore Sheriff's Station at 951-245-3300.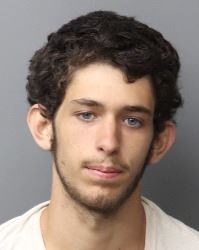 As a reminder, "Community Policing" involves partnerships between law enforcement and community members. Business owners and residence are encouraged to report criminal activity directly to law enforcement by calling Sheriff's Dispatch at 951-776-1099, or by calling 911 if the matter is an emergency.
For media inquiries regarding this incident please contact the Media Information Bureau.
Find your latest news here at the Hemet & San Jacinto Chronicle