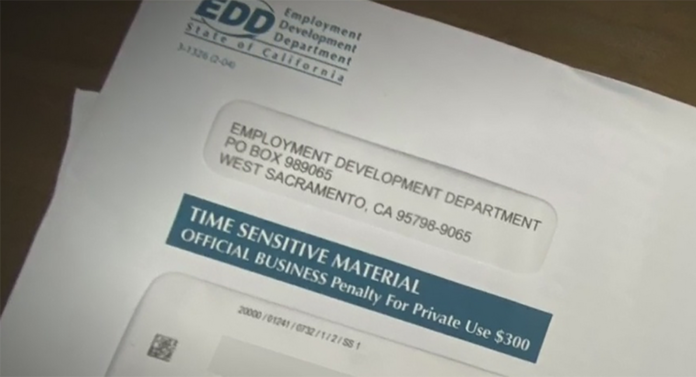 With so many Californians filing for unemployment and struggling to get in contact with the Employment Development Department, residents are being urged to turn over suspicious mail straight to Riverside police.
The coronavirus pandemic shut down entire industries in March, leaving hundreds of thousands of people without work and in desperate need for help. The onslaught of unemployment claims have led to claims of fraud, prompting an audit and a reset period.
Riverside police issued a warning Monday to beware of mail fraud suspects showing up at homes to take incoming and returned mail from mailboxes.
"Some residents have even been contacted at their home, then coerced and threatened into relinquishing the EDD mail," Riverside police spokesman Officer Ryan Railsback said in a statement.
Even though the EDD suggests recipients of unintended mail return it back to the post office labeled "return to sender," Riverside police is recommending that suspicious mail be turned in directly to officers as soon as it is discovered.
Riverside residents who find unsolicited correspondence from the EDD or other unemployment offices from other states can call the Public Safety Communications Center at (951) 354-2007 so an officer can be sent out to collect the suspicious mail.
Find your latest news here at the Hemet & San Jacinto Chronicle