Reporting Deputy: Sergeant Varon Potter
File # A232380023
Details:
On August 26th, 2023, at 5:09 p.m., the Sheriff's Colorado River Station deputies responded to the 13000 block of Mesa Drive in the unincorporated community of Mesa Verde in response to a robbery.
The suspects, later identified as Anthony Stallings, a 28-year-old resident of Baton Rouge, Louisiana, and Charity Burnley, a 32-year-old resident of Corona, entered the location, started a verbal altercation with employees, and proceeded to take multiple items. During the theft, Burnley grabbed an employee and threatened to shoot them. The suspects fled the location in a grey sedan.
The vehicle was later located in the area of Hobson Way and Neighbors Boulevard by Blythe Police Department units responding to assist. A traffic stop was conducted, and Stallings and Burnley were taken into custody without incident. Stallings and Burnley were booked into the Blythe Jail for robbery.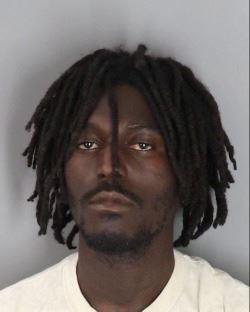 Anyone with additional information regarding this case is urged to contact Deputy Lumer at (760) 921-7900.
For media inquiries regarding this incident please contact the Media Information Bureau.
Find your latest news here at the Hemet & San Jacinto Chronicle